Along with his foundry partner Tobias Frere-Jones, Jonathan Hoefler was awarded the 2013 AIGA Medal for "contributions to the typographic landscape through impeccable craftsmanship, skilled historical reference and insightful vernacular considerations. " Register here for his Sep. 19 lecture at the Museum of Fine Arts, Houston, kicking off the first-ever Houston Design Week.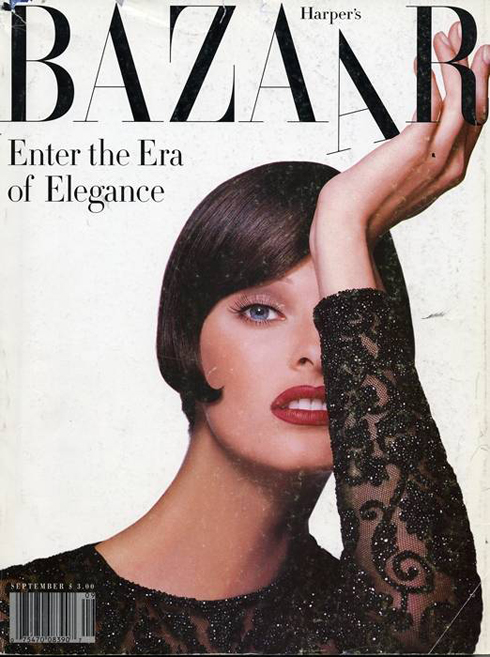 Harper's Bazaar turned 125 in 1992. Its September issue announced "one of the most dramatic magazine reinventions in history" and joined the canon of modern magazine covers. Credit belongs to the spartan combination of Linda Evangelista's portrait and the specially commissioned typeface, H&FJ Didot.
Didot displays both timeless and innovative qualities. On one hand, its forms can be traced back to 18th-century France. On the other, its almost diaphanous hairline strokes and its magazine-minded range of "optical sizes" may be seen as purely modern features. In 2011, the typeface joined the permanent collection of the Museum of Modern Art.