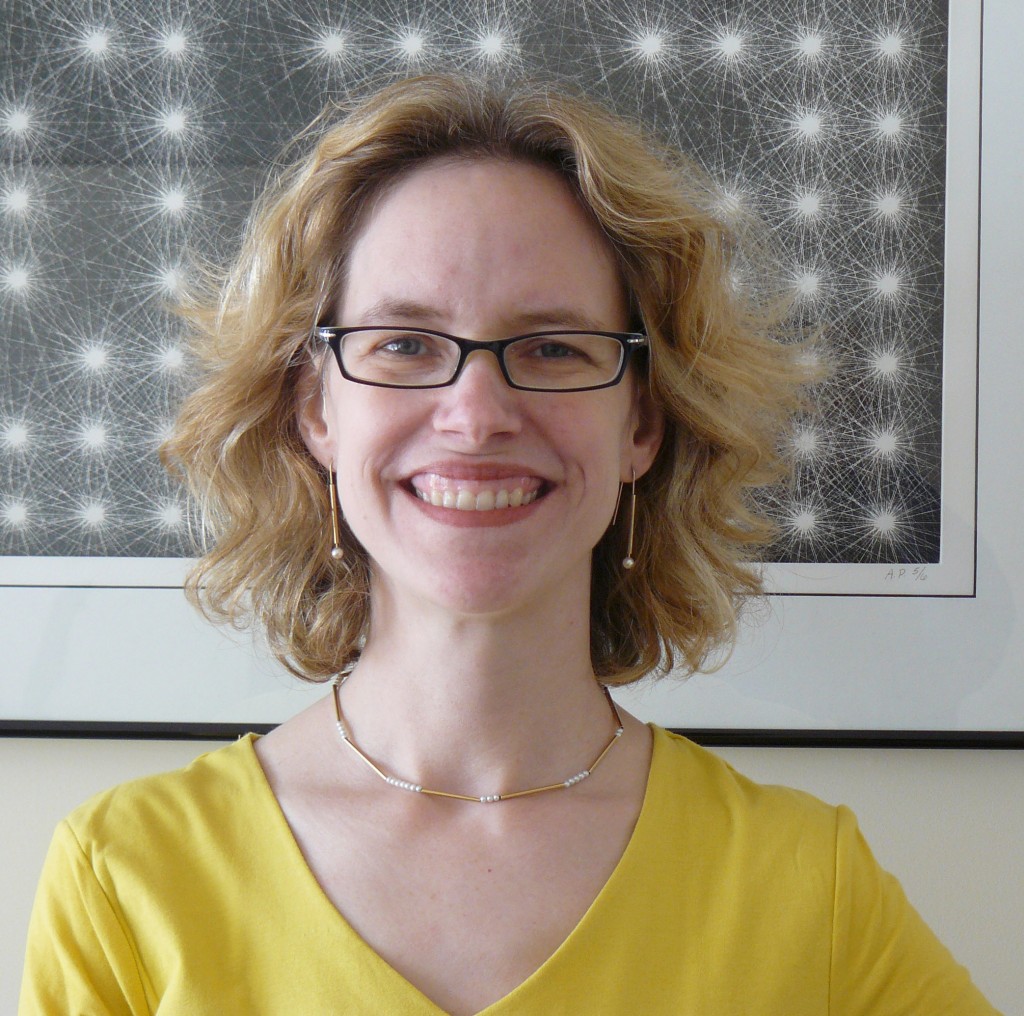 The evening of Saturday, March 31, AIGA Houston will proudly host renowned designer, author and educator Ellen Lupton for a lecture event at Rice University's McMurtry Auditorium. This event will include a book signing and social for those who come early.
For most savvy designers, Ellen should require no introduction. She is curator of contemporary design at Cooper-Hewitt, National Design Museum in New York City and director of the Graphic Design MFA program at Maryland Institute College of Art (MICA) in Baltimore. She is also the author of numerous books and articles on design, she is a public-minded critic, frequent lecturer, and AIGA Gold Medalist.
To pique your interest for her visit, AIGA Houston recently conducted an interview with Ellen about her current work, her latest book Graphic Design: How In Production (available at DOMY Books), and the state of design today.
How did your career in design get started? How has it evolved?
In high school I wanted to be a painter, although I knew a little bit about "commercial art" and was intrigued by that, too. I went to college at Cooper Union in New York City and discovered graphic design in general and typography in particular. Typography blew my mind, because it represented the convergence of language and art. I was hooked. I went on to become a curator, writer, and educator devoted to understanding the origins and significance of this amazing art form.
Your latest book, Graphic Design: Now In Production, coincides with the Walker Art Center's exhibition of the same name. Please tell us a bit about the project and how you became involved.
I heard that Andrew Blauvelt, the curator of architecture and design at Walker Art Center, was planning a big museum show on contemporary graphic design. I thought it would be a great idea for Walker to collaborate with my museum, the Smithsonian's Cooper-Hewitt, National Design Museum. The show opened last fall at the Walker in Minneapolis, and it's coming to Governors Island in New York this summer. (Cooper-Hewitt is closed for renovations.) It will be shown at the Contemporary Arts Museum, Houston, July 19, 2013–Sept. 29, 2013. Called "Graphic Design: Now in Production," our show looks at how designers today are taking advantage of new tools and work processes, from low-cost digital printing to online distribution systems.
As an educator, how much of a factor do you feel one's educational institution is in predicting one's future success in design? To put it another way – does where you went to school really matter?
What matters is not where you went to school, but how good your education is. What a student puts in plays a big role in that! A determined student can put together a great portfolio in a BFA program from a liberal arts college or from a private art school. An art school, of course, will give you more credit hours to focus on graphic design. An MFA is a terrific way to deepen your knowledge and produce an independent body of work. MFA programs can be loose or structured, professionally oriented or more experimental. Do your research!
When you hear someone – a fellow designer, most likely – declare that "print is dead," what is your response?
Print isn't dead. It just needs health insurance.
When thinking of today's generation of emerging designers, what is one trend you see that makes you cringe? And, one that gives you hope?
I'm excited that so many young designers are writing, publishing, blogging, and otherwise participating in the life of design. I cringe when I hear a young graphic designer in school say, "I just don't like web design."
—
Do you have a question for Ellen Lupton? Ask her yourself in person at our event on March 31! Ellen will be signing books both before and after the lecture, and Domy Books will be on hand with several copies of Ellen's recent works, including Graphic Design: Now In Production. To secure your spot, register at our web site www.AIGAHouston.org.