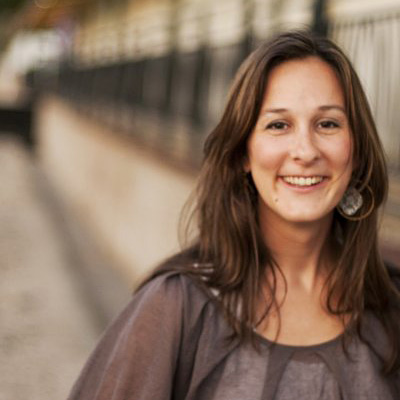 For those of you who can't wait till this Saturday for the AIGA Houston dSLR Photography Workshop, photographer Jill Hunter gives us five tips to improve the photos you take with your digital SLR today.
Avoid using your pop-up flash. Available light usually achieves a mood that appears more natural and with greater dimension. When a flash is necessary, try bouncing the light from an external flash off a white ceiling when indoors.
Choose the largest file format possible whenever you are shooting. You never know when you'll come across that picture-perfect moment that you'd like to enlarge!
Black-and-white photos of your kids and family look great in frames and are easy to create, both indoors and outdoors. Set your camera to black-and-white mode and use a high ISO and large f-stop for indoor shots. The higher the ISO, the more "grain" an image will have, which can add artistic character to black-and-white photography.
Learn to use the shutter speed priority (Tv) setting when shooting action.  It works similarly to the action setting in the auto modes, but gives you more artistic flexibility.
Check your color temperature settings on your camera when the color of your pictures seems a little off.  Auto White Balance (AWB) is a great thing, but when it fails, it's easy to switch over to the Tungsten setting when photographing indoors to minimize yellowness or the Cloudy setting to warm up colors a bit on a grey day.
Jill Hunter will be leading the AIGA Houston dSLR Photography Workshop this Saturday at Indian Summer Lodge. If you haven't signed up for the workshop yet you can learn more about it here.