With 4 more weeks left in the 2012 Atlantic Hurricane Season it's still not too late to evaluate your design business's (whether freelance or studio) Disaster Preparedness plan. Small businesses in general, and professional creative services business especially, are vulnerable to the various disruptions that can occur during natural disasters, technological events, disease outbreaks, and terror attacks.
Below are 5 tips to help you get started in the right direction today
1) Have a Preparedness Program for your Business.
Businesses can do much to prepare for the impact of the many hazards they face in today's world including natural hazards like floods, hurricanes, tornadoes, earthquakes and widespread serious illness such as the H1N1 flu virus pandemic. Human-caused hazards include accidents, acts of violence by people and acts of terrorism. Examples of technology-related hazards are the failure or malfunction of systems, equipment or software.
2) Have Redundant Backups for Key Business Systems and Client Files.
Data loss during a disaster can add insult to injury. During Hurricane Ike, numerous creative services businesses suffered catastrophic loss of client data that left them ill-equipped to function long after. Don't become a statistic. Ideally there should be 3-4 copies of all of your digital assets: local copy, backup copy, offsite backup copy, cloud-based copy. For small print and web based consultancy the technological requirements should be fairly modest and inexpensive but for heavy interactive and motion graphics-based businesses and photographers that work digitally, the storage and bandwidth needs can become daunting. One mistake I see many creatives make is that thinking a single backup solution is enough and that their data is safe. Assume multiple simultaneous failures during acute events and plan for redundancy. For core business files, Dropbox is a great cloud-based platform that allows you to access your files from any computer or mobile device. 
3) Have a Business Continuity Plan
During disasters, expenses goes up, incomes goes down, this is where most small design firms run into trouble. Make sure you have 3 months of operating expenses set aside.  Also make sure that core aspects of your business can continue to function in the event that your primary studio is permanently inoperable; have a copy of your client and vendor list stored offsite in a safe location. Document all work processes and critical functions so that they can be synthesized offsite in the event that your studio evacuates to another location.
4) Build a Disaster Preparedness Kit
A disaster supplies kit is simply a collection of basic items your business may need in the event of an emergency. Try to assemble your kit well in advance of an emergency. You may have to evacuate at a moment's notice and take essentials with you. You will probably not have time to search for the supplies you need or shop for them. For convenience you should have your kit ready to go in a large storage container or duffel bag if you plan on evacuating. For some ideas, check out our Disaster Prep board on Pinterest for some handy suggestions.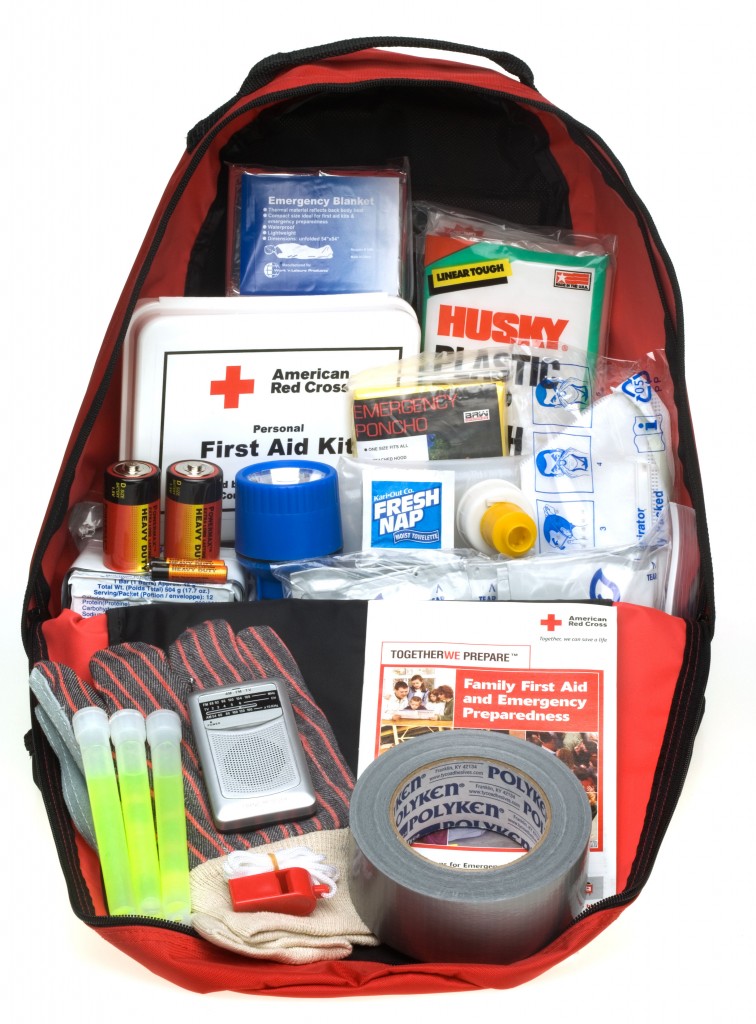 5) Get Involved Today
During disasters, people within the community tend to come together with compassion, courage and generosity. There are various groups in your community that you can get involved with to help prepare your business and that can allow you to give back as well to help safeguard your community from risks and threats.
On Saturday, October 27th 2012, AIGA Houston will be hosting a morning disaster preparedness workshop for freelance designers and small studio owners. The workshop will take place at Axiom and the recently renovated historical Fire Station No. 6 on Washington Avenue. Click here to register for this workshop.