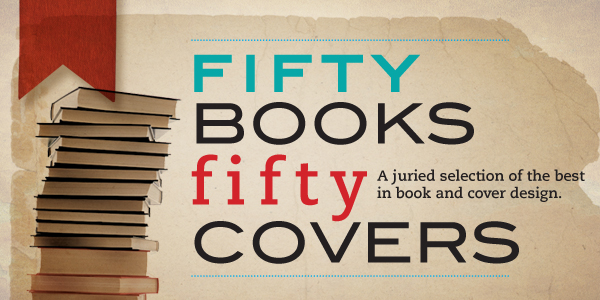 AIGA
50

Books/

50

Covers
Opening Reception

Be the first to see the exhibit and socialize with your fellow designers at the same time. Enjoy the opening reception – no charge for AIGA members or non-members, so we hope to see you there.

Date: Thursday, April 8, 2010
Reception: 6:00 p.m. – 8 p.m.
Location: The Museum of Printing History, 1324 W. Clay Street, Houston, TX 77019

What is 50 Books/50 Covers?

After careful and considered review of more than 900 entries, the 2008 jury of the "AIGA 50 books/50 Covers" competition selected a group of 91 examples of outstanding book and book cover design produced in 2008.

The jury's selections will be mounted as a public exhibition during the "Make/Think: AIGA Design Conference  in October 2009 and at the AIGA National Design Center  in New York in December 2009, and will travel across the country to AIGA chapters and student groups during 2010. In addition, selections become part of the AIGA Design Archives are documented in 365: AIGA Year In Design, and the physical artifacts join the AIGA Design Archives at the Denver Art Museum and the Rare Book and Manuscript Library at Columbia University.

The AIGA Houston exhibition opens to the public April 9, 2010 and runs through
May 29, 2010.
---
GALLERY HOURS
10 a.m. – 5 p.m., Tuesday-Saturday
For more information or questions, email:
Denise Madera
Treasurer
finance@houston.aiga.org