If you're a designer who enjoys the cleanliness of Swiss design but also the disorder of punk rock shows, or if you attend punk shows and secretly covet the order of Swiss design, then there is a book for you.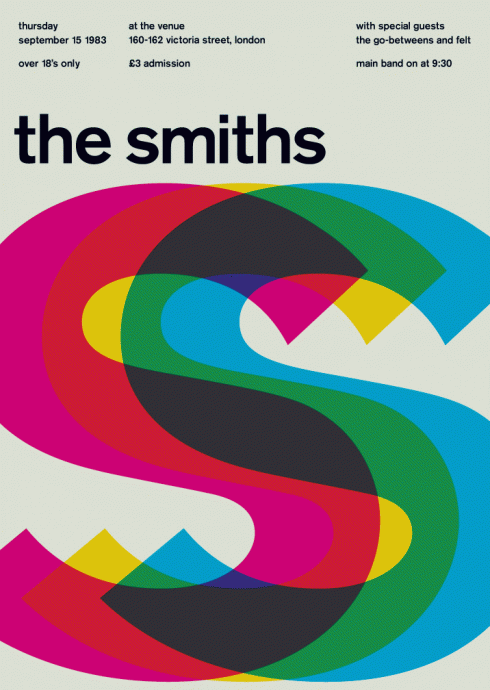 The Smiths at The Venue, image courtesy of Swissted
Swissted, a side project from lauded entertainment industry designer Mike Joyce, owner of Stereotype Design, combines punk rock and Swiss design seamlessly. Using information from punk shows that actually happened, Joyce morphs the once chaotic, illustrative flyers into ordered, colorful posters.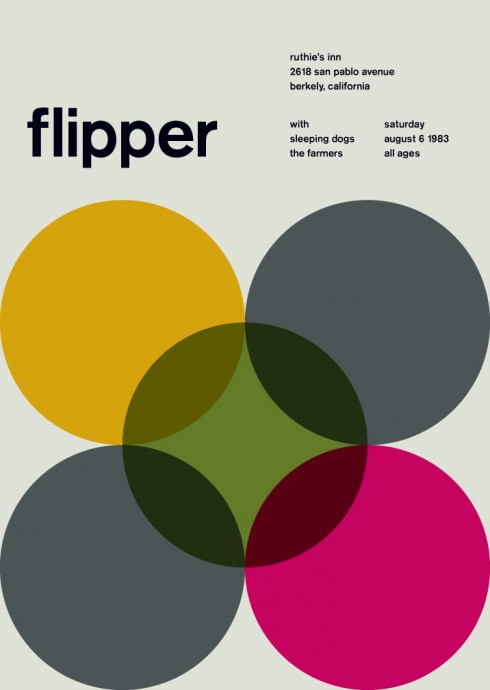 Flipper at Ruthies, images courtesy of Swissted
All posters are set in lowercase Berthold Akzidenz-Grotesk Medium (not Helvetica), and, although they are a drastic change from the original format of punk show flyers, they still manifest the same feeling of disorder and counter-culture ethos. Bands featured include The Misfits, Nirvana, Pavement, Hüsker Dü, Dead Kennedys, The Clash, Devo, Sonic Youth, Fugazi, Iggy Pop, The Smiths, Lemonheads, Angry Samoans, Dinosaur Jr, and many more.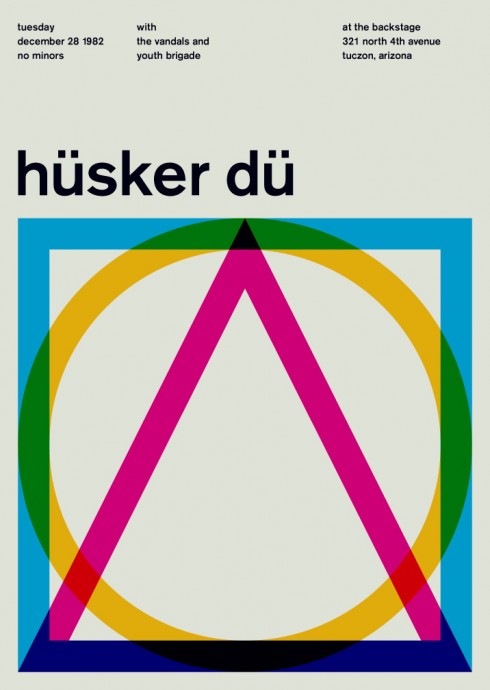 Hüsker Dü at The Backstage, image courtesy of Swissted
While Swissted would be a great coffee table book, Joyce went a step further and perforated each page, giving you 200 ready-to-frame posters. As Buzzfeed puts it, "This is pretty much the most efficient way to get 200 posters ever."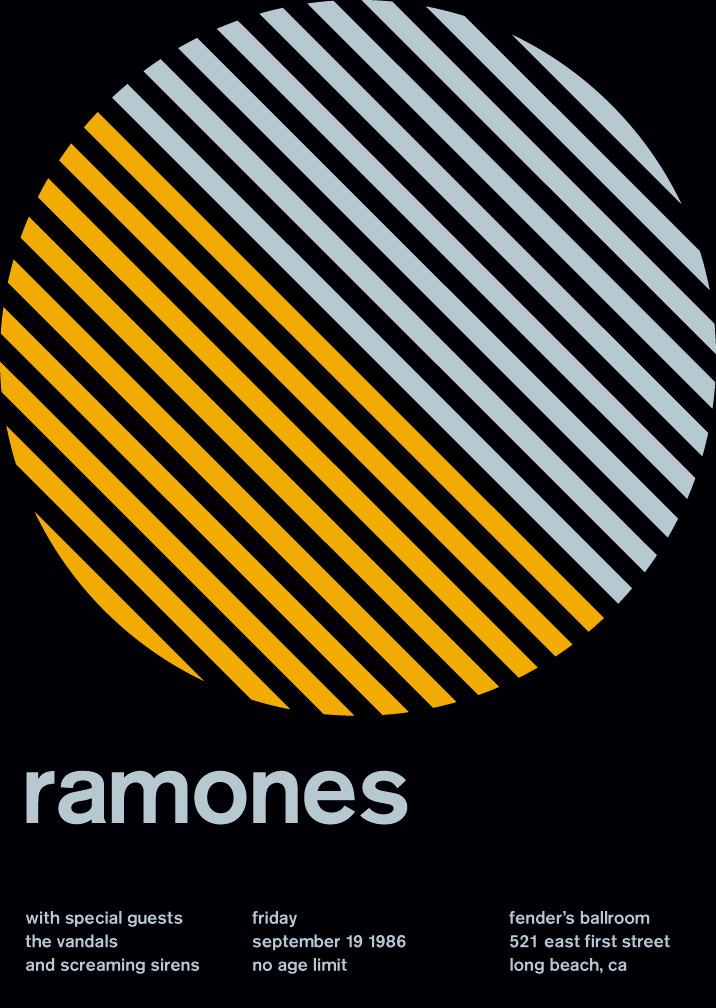 The Ramones at Fender's Ballroom, image courtesy of Swissted
Swissted is a great gift or purchase for anyone who's a fan of either punk rock or Swiss design, or anyone needing an abundance of gig posters to spruce up their home or office.
Find this and all the books in our upcoming series at Brazos Bookstore, located at 24121 Bissonnet Street in Rice Village.
Book Reviews for Houston Creatives is a shared collaboration between Jeremy Ellis, store manager of Brazos Bookstore; Josh Higgins, AIGA Houston's Associate Director of Education Programming; and Chelsea Thomas, AIGA Houston's Chief Blogger.