Family Day was hosted by event sponsor Contemporary Arts Museum Houston.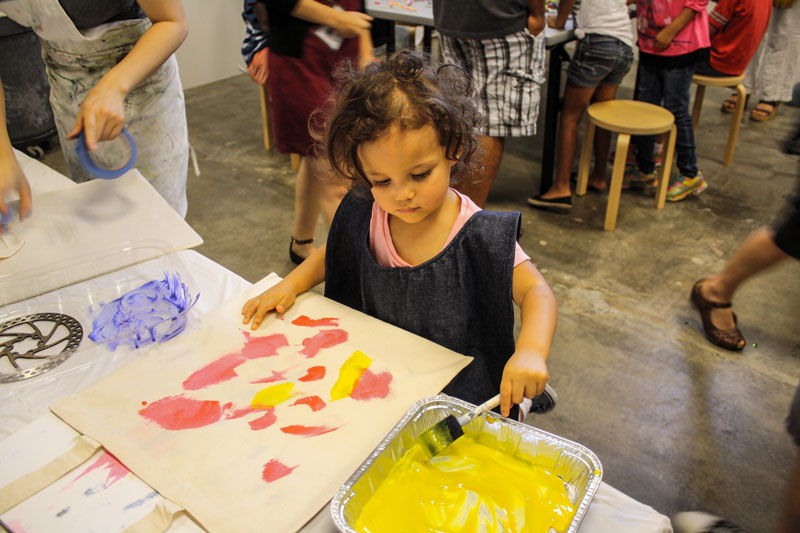 Before AIGA Houston's Design Week began, I had to narrow down which events I'd be able to attend since I have a two-year old. CAMH Family Day was a no-brainer. My daughter had a blast making numerous paintings and her own color swash tote bag. She also scored a super-cute bracelet and necklace that a friend of ours made for her at the jewelry table. And then she didn't want to leave. I had to coax her out of there by saying we'd continue all the fun craft making when we got home… which we did. On our way out, we danced to the sounds of live Zydeco, which made the day even more special.
Carissa Hempton is the Creative/Art Director for A Civil Fox and Print Prologue, which she co-founded with her husband Paul. A Civil Fox designs brand identities, visual communications and tools for creative businesses and entrepreneurs. Carissa is also the Associate Director of Emerging Membership for AIGA Houston.