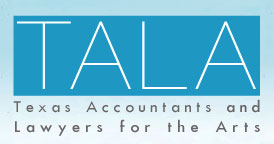 On February 11, AIGA joined with Spacetaker to host a workshop for both groups of members and the art community regarding legal and accounting questions.
TALA provided us with lawyers and accountants to meet one-on-one with attendees.
The event was well received and the day was set full of appointments, along with a few walk-ins. Topics for discussion included contract questions, how to file taxes as a freelancer, nonprofit filing, business start-up questions, and photography rights as a photographer.
Spacetaker also had an open studio day going on during the TALA event that provided the perfect relaxed atmosphere for people to look around at the displayed art while waiting to go in for their appointments.