Family NY and PlayLab, Inc. brought to you by Gensler, along with Primer Grey and Thirty Magazines. Event sponsor Contemporary Arts Museum Houston.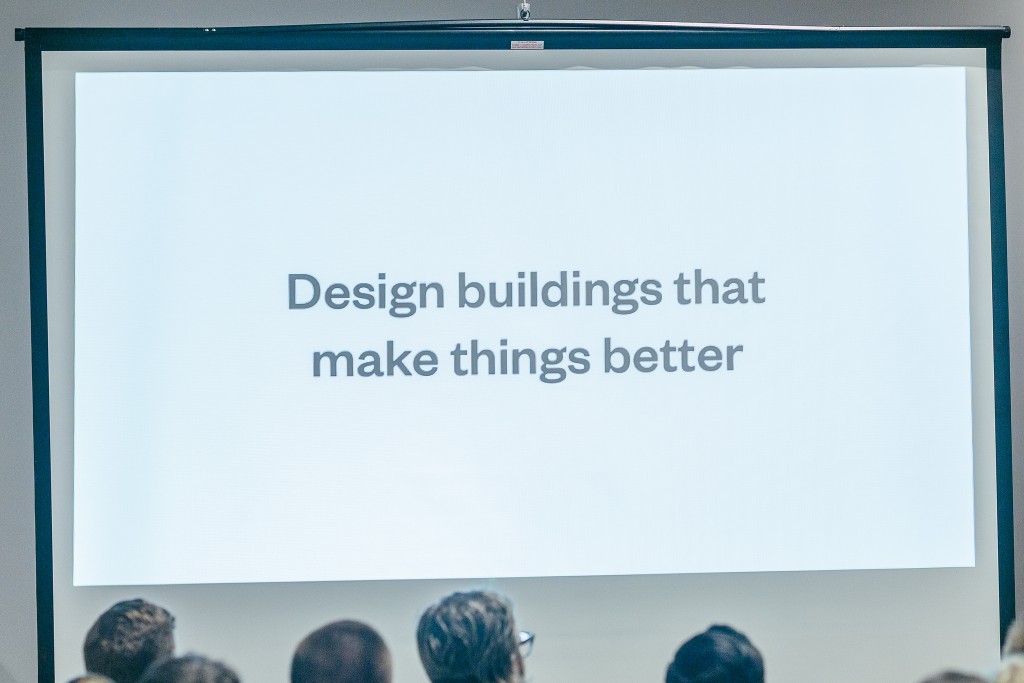 As an architect — and perhaps this will resonate with designers of all types — it's amazing how many times I get asked when meeting someone for the first time "Oh, what kind of architecture do you do?"
The short answer is really easy give, but never the answer I like giving. It just seems so finite to answer that question with one or two words when design encompasses so much. Archie Lee Coates IV of PlayLab and Dong-Ping Wong of Family were able to answer that question of "what they do" in a seemingly oversimplified but super specific way. They simply want to design buildings (and record labels/stores/concerts/books/bridges/pools/etc) to make things better. To Archie and Dong, design isn't about the typology but about the resulting experience, which really just gets back to the innate meaning of what it means to be a designer. We makes experiences for people (visual, spatial, acoustic, tactile, whatever), why not just assume that these experiences can always be better, and better them?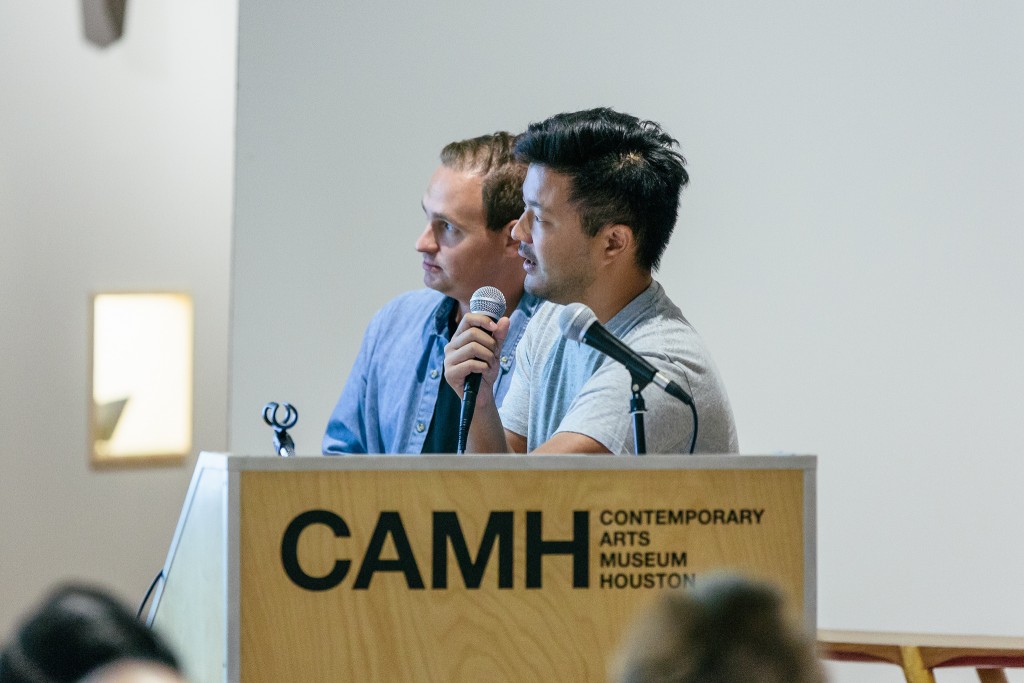 PlayLab and Family are examples of firms that epitomize that "dream" of young designers — you get out there, decide to just do it on your own, maybe you struggle for a bit, but the result is an innovative body of work that people support. As Archie and Dong told their stories, their drive and desire to just get shit done was palpable. Years of putting themselves out there, producing hundreds of ideas but only a fraction of them becoming a reality. That's the nature of design itself: generating a mass of work for only an iota of it to be implemented.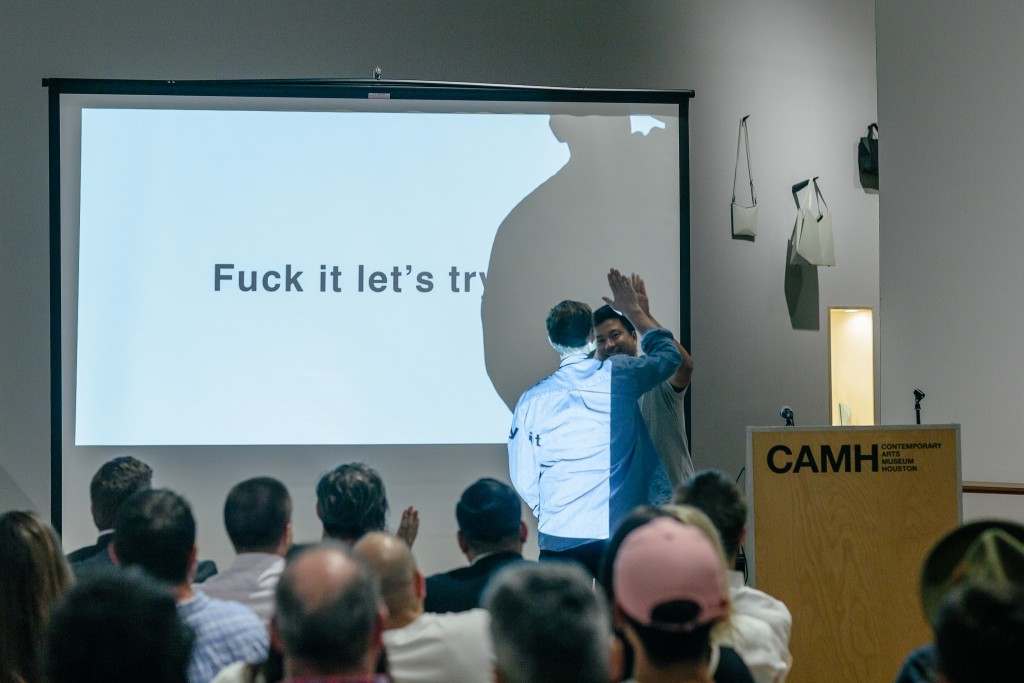 The fact that their project Plus Pool is actually happening (and that it is generating a slew of technology that didn't even exist until now) is amazing but has nothing to do with luck or chance. By focusing on their desire to "make things better" PlayLab and Family have been able to push through obstacle after obstacle. Archie and Dong can do this because they haven't limited themselves to a "type" of design and are unabashed of any doubt or inexperience they might encounter. They embrace their own naiveté as they figure out how to make their ideas a reality.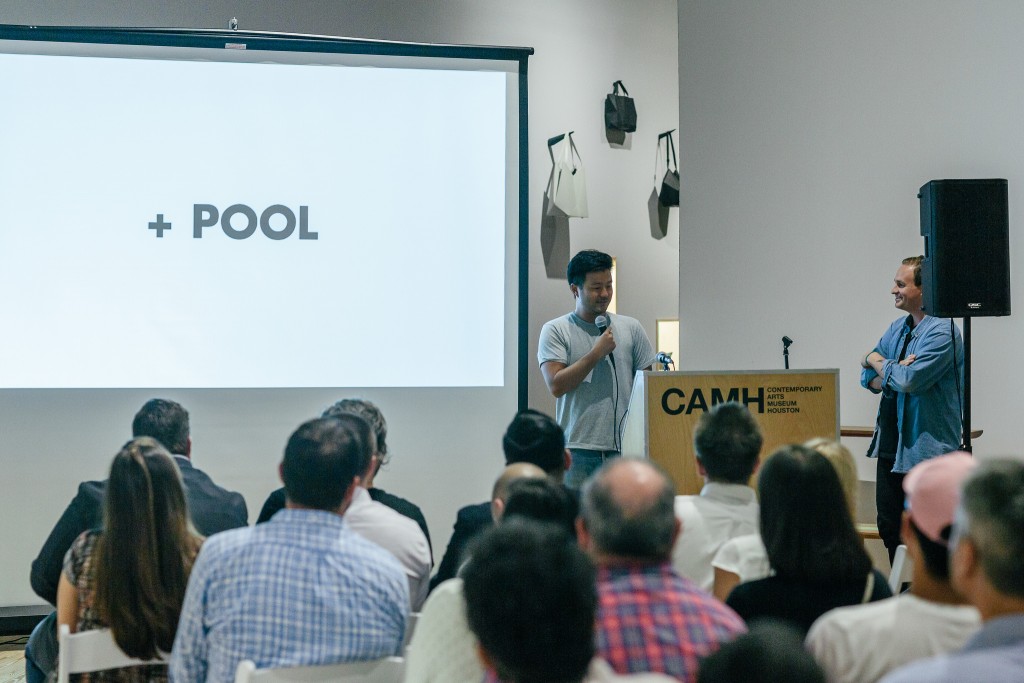 Our guest writer for this event, Natalya Egon, is a designer practicing in Houston, TX where her freelance work aims to explore and challenge the physical via the phenomenological. Natalya is currently a designer at kinneymorrow architecture. Follow her on instagram.
View all the photos from this event on Flickr
Photos courtesy of Alex Barber, 2015
http://visibleinlight.com