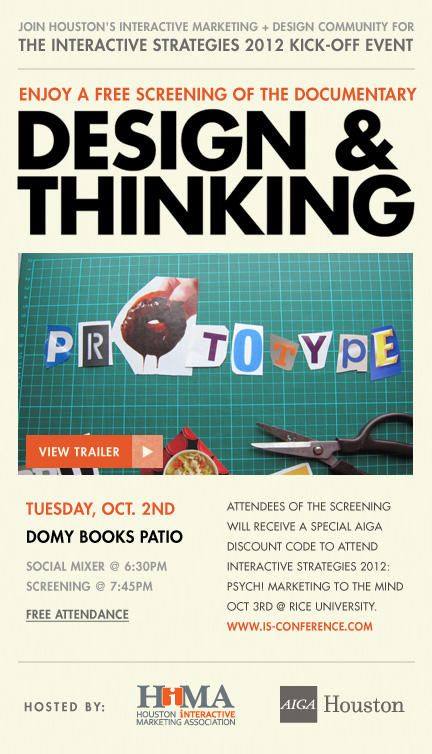 Title: Design & Thinking
What is it: "Design & Thinking" is a documentary exploring the idea of "design thinking"!
Date: October 2, 2012
Location: Domy Books Patio
Time for Social: 6:30 P.M.
Hosted By: HiMA & AIGA
Cost: Free (Please RSVP for Headcount)
Additional Info: This screening is the kick-off event for Interactive Strategies 2012: Psych! Marketing to the Mind. Attendees to the screening will receive a special AIGA code to attend the conference. The conference is Oct. 3 at Rice University. More information here: http://www.is-conference.com.