If you logged into Getty Images recently you might have noticed a subtle change to your photo search results. Screenshot below: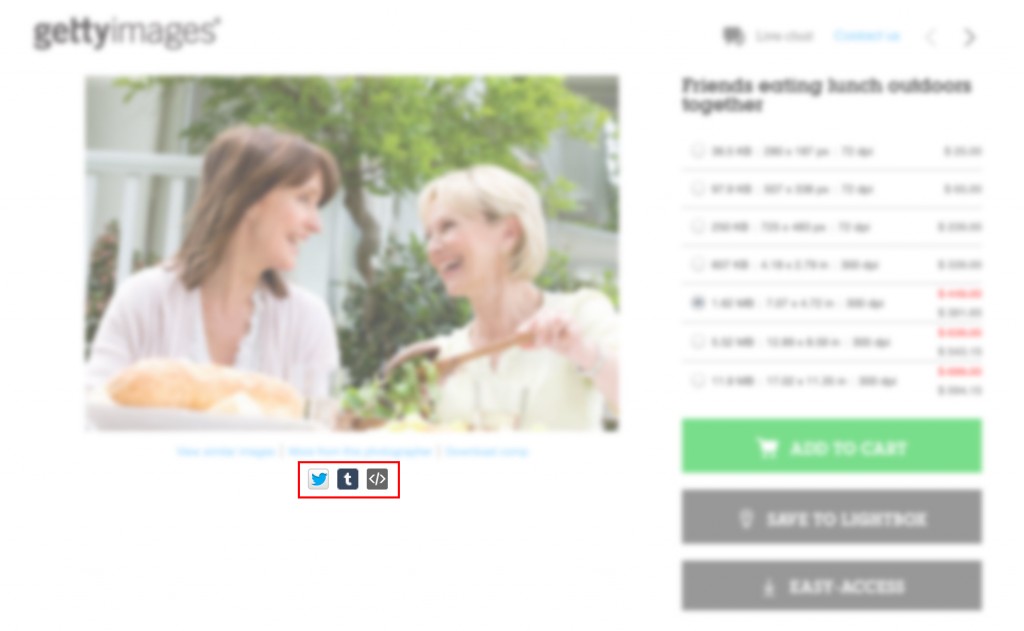 In what is a major shift for the largest stock photo agency in the world, Getty Images now allows for anyone to embed a vast portion of their royalty free and rights managed photo and library, stretching back over a hundred years, into their website, Twitter or Tumblr accounts. Free of charge and with the ubiquitous "Getty Images" watermark removed.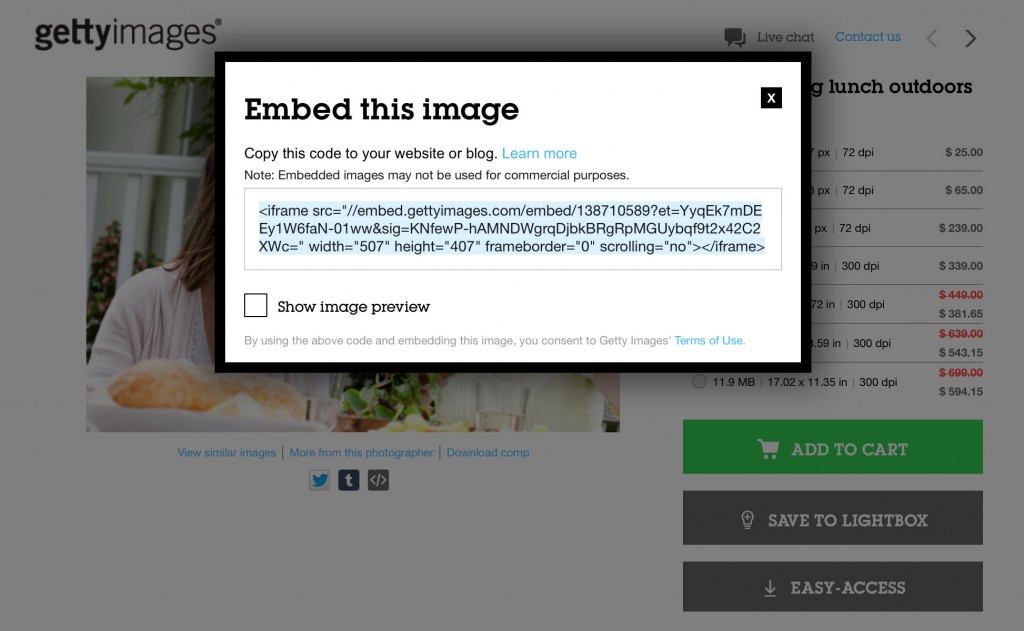 Learn more about Getty Images' new embed feature here.
There are some catches of course. The embed code will contain a link back to the image on Getty with an attribution line. Also the images cannot be used for commercial purposes, although most forms of blogging and content marketing discreetly sidesteps this limitation. Lastly the images will still reside on Getty's servers, so that if an image is ever removed from their collections, it disappears from all websites, blogs, Tumblr and Twitter accounts where it appears. For webmasters and online publishers concerned about link rot within their blog archives, this is a genuine concern that will force many to continue to license royalty free images that they can host locally.
For people who run small websites and blogs, this new feature gives them a free and legal path to use stock photography as lead images for their content without having to use photos that are uncredited and unlicensed.
For most print and web designers however, the traditional licensing model is still in effect for commercial use of any of Getty's stock images but in the future will probably muddy the waters in terms of how we discuss the securing of image licenses and rights with our clients for use within design projects. It's one thing to educate a client about why they can't use an image they found off of Google Image Search or Flickr but it's another to convince them to pay hundreds, if not thousands, of dollars for the same high quality photography that they're now able to use legally and for free on their blog and twitter.