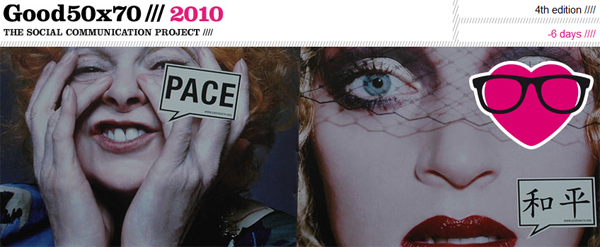 Good50x70 is a great opportunity to harness your creativity for a good cause and maybe get your work showcased.
From their website:
How it works:

An annual contest, confronting seven of the critical issues affecting today's world.

Seven charities each provide a brief on a global issue. Anyone who wishes can enter one or more posters on any topic that inspires them. The best 30 responses to each brief – as selected by our jury – are collected in a catalogue and exhibited around the world. All the posters entered are supplied to the charities for them to use as potential communication tools through our free database. There is no 'winner', unless you count the charities and their message.

In our first edition we received over 1600 entries, the second 2700 the third 4210 entries from 163 countries around the world.