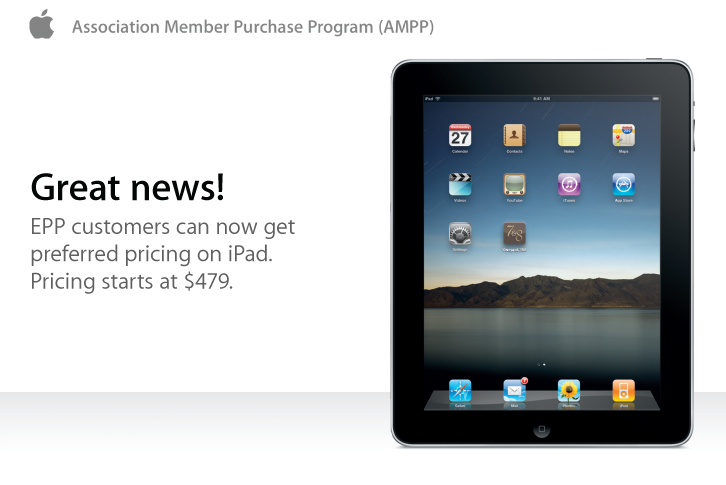 Great News!
The magical and revolutionary iPad is now available for preferred pricing on your online Apple Association Member Purchase Program (AMPP) store. Starting at just $479, iPad lets users browse the web, read and send email, enjoy and share photos, watch videos, listen to music, play games, read ebooks and much more. iPad is just 0.5 inches thick and weighs just 1.5 pounds. iPad is thinner and lighter than any laptop or netbook and delivers battery life of up to 10 hours. Order yours today!
Save on iPad Accessories
Apple AMPP customers receive preferred pricing on iPad accessories. Click on "iPad accessories" located on the upper left hand side of your Apple AMPP online store to view these products for your iPad.
Apple AMPP store: www.apple.com/eppstore/aiga