Our blog post last fall Interview Attire for Designers: What to Wear surprisingly was the most popular blog post ever on AIGA Houston's site. We decided to do a follow up for Fall 2013.
AIGA Houston got in touch with four local creative professionals from studios, to in-house, and recruiting, to get their perspectives on what designers should wear on the big day.
Also, we've pinned some foolproof outfits for designers on our 2013 board here!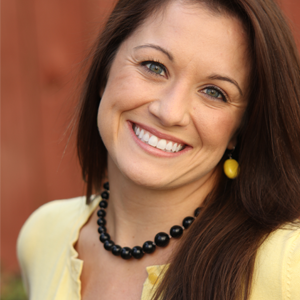 Stephanie Hood
Senior Recruiter, Clearpoint Creative
http://clearpointco.com
1) What would you wear to a design job interview and why?
As the saying goes: You never get a second chance for a first impression. That said, coaching candidates on proper attire for an interview doesn't vary too much from position to position… that includes positions for Graphic Artists and Designers.
Depending on the employer, there is often room to differentiate from the norm in what I'll call the "designer variance." Since designers are seen as artsy and often applauded for being distinctive and unique, I would typically discourage the traditional, stodgy business suit and tie unless the interview is within a highly-conservative industry, such as accounting or legal. While you might be able to leave your suit among the mothballs, you should still aim for crisp, business-casual attire, such as a button-down shirt, dark slacks, belt and dressy shoes that match. Even if the company culture lends towards casual, be sure to err on the side of being dressed a bit more formally…after all, the person interviewing you already has a job, so his jeans and All Star sneakers should not be your measuring stick.
There are unyielding basics:
Wrinkles are sloppy…learn how to iron or go to a dry cleaner.
Smells…avoid strong perfume/cologne but absolutely wear deodorant.
Ink…cover any visible tattoos. Don't let the masterpieces on your body distract from the designs in your portfolio!
Trends…avoid highly-trendy pieces that could be distracting such as fishnet tights or rings that move
Modesty…avoid low-cut shirts, short skirts or platform heels.
Hair…aim for a well-groomed presentation, which includes no wacky hairdos and neatly trimmed facial hair.
2) What are things to avoid?
There is nothing less "fashionable" than being late…plan to be 10-15 minutes early.
Avoid smoking or drinking coffee prior to an interview.
Err on the side of caution: If you could go out on the town in it, you probably shouldn't wear it to an interview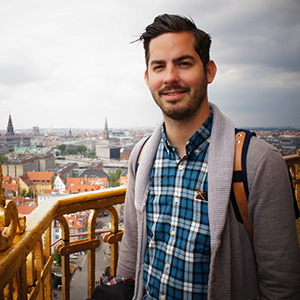 Joe Ross
Principal & Designer, Spindletop Design
spindletopdesign.com
1) What would you wear to a design job interview and why?
I think this idea that creative workplaces are super casual and wacky is largely a myth. In reality, most design firms still require a professional atmosphere. You'll likely be dealing with clients from outside the creative industry on a daily basis and you'll want them to take you seriously as a professional and ultimately entrust you to help sell their business.
That said, I would adhere to the conventions of professionalism, but still be creative. A button-up check or solid shirt, a tailored blazer, slacks or dark jeans, and wingtips or oxfords are always good. You can get a bit more creative with a colorful pair of socks or shoelaces (but not both at the same time), and a pocket square or lapel pin (also, not both at the same time). A nice bag goes a long way – try to avoid anything that looks too much like a school bag or that you have go digging around in to find a pen. Leather is always a safe bet.
A lot of design is about a level of taste and attention to detail. Generally, that should come across in your appearance as well.
2) What are things to avoid?
The last thing on your mind should be your clothes, so wear something you feel comfortable in. You'll want to avoid being overly casual or messy – open-toe shoes, short-sleeve shirts, untucked shirts, or unkempt facial hair. You're supposed to have good taste and sense of color, so a mismatched look can be a cause for skepticism. A nice watch shows an attention to detail, but avoid wearing one that's more expensive than the one worn by the person interviewing you (i.e. more Hamilton, less Patek Philippe).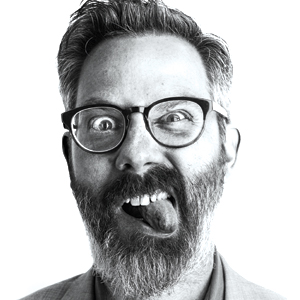 Douglas Timmermeyer
Design Director, Savage
http://savagebrands.com/people/doug-timmermeyer/
1) What would you wear to a design job interview and why? 
What I would end up wearing to an interview would probably be dark, slim jeans, a button down shirt and a jacket. I tend to be more comfortable in wearing suit "parts" than the entire suit. I can and will if it is necessary but in most business situations I can get away with wearing jeans and a jacket. However, If you go down this route you should make sure your jeans aren't tattered or frayed. You should wear really nice shoes (wing tips work in almost any situation) and don't be afraid to add color to your shirt. I'll have dark jeans, a navy blue jacket and a checkered pink shirt and a purple tie. It shows a little personality. And finally, check your "finishes" like a nice watch (if you still wear one), shoes, glasses (if you wear them), belt, etc. Those little things go a long way.
2) What are things to avoid?
I would avoid thinking that just because you're a designer you can get away with wearing just t-shirts, shorts and a hoodie. Keep in mind this is Houston and more than likely you'll have interaction with the corporate/business world and you don't want anyone to discount your ideas or thinking because of the way you dress.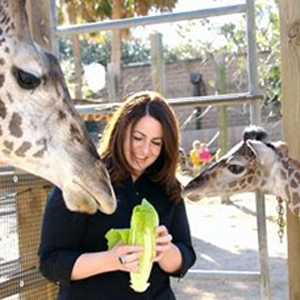 Kirsten Ufer
Creative Director, Houston Zoo
www.houstonzoo.org
1) What would you wear to a design job interview and why?
In choosing an interview outfit, it's a good idea to keep in mind the type of firm or agency you are meeting with. Is it a large, corporate firm? A small, more casual agency? What is the atmosphere of these work environments? Your potential employer is looking for someone who is a good fit within their environment. You want your entire presentation – your work, your personality, and your dress – to convey the message that you would be the best fit for the position. So, dress appropriately. If you're interviewing with a large corporate agency – dress in a more sophisticated, corporate manner – a suit might be appropriate. However, if you are interviewing at a less corporate setting, a more casual outfit will do – in fact, an overdressed individual in this setting might signal that they don't really understand the atmosphere, and therefore may not be the best fit. That being said, too casual of a dress can also send a messages that you do not really care about the interview, so be sure not to underdress, either. Bottom line – know the environment of where you are interviewing, and dress appropriately for that setting.
2) What are things to avoid?
Too much cologne, and Hawaiian shirts. Always avoid these. Always!
Now that you know what to wear here are some additional tips on Nailing the Interview courtesy of Ashley Rundall, art director at Savage.