With the ubiquity of business casual and the proliferation of easygoing start-up chic that's becoming commonplace at many small design and digital shops, many young designers may feel a bit lost or confused when it comes to what constitutes proper interview attire in 2012.
To help provide clear and informed guidance for emerging designers, we decided to ask some local authorities on from the agency, recruiting, digital, and corporate side for their take on how candidates should dress for the big day.
Also, we've pinned some foolproof outfits for designers on our Pinterest board here!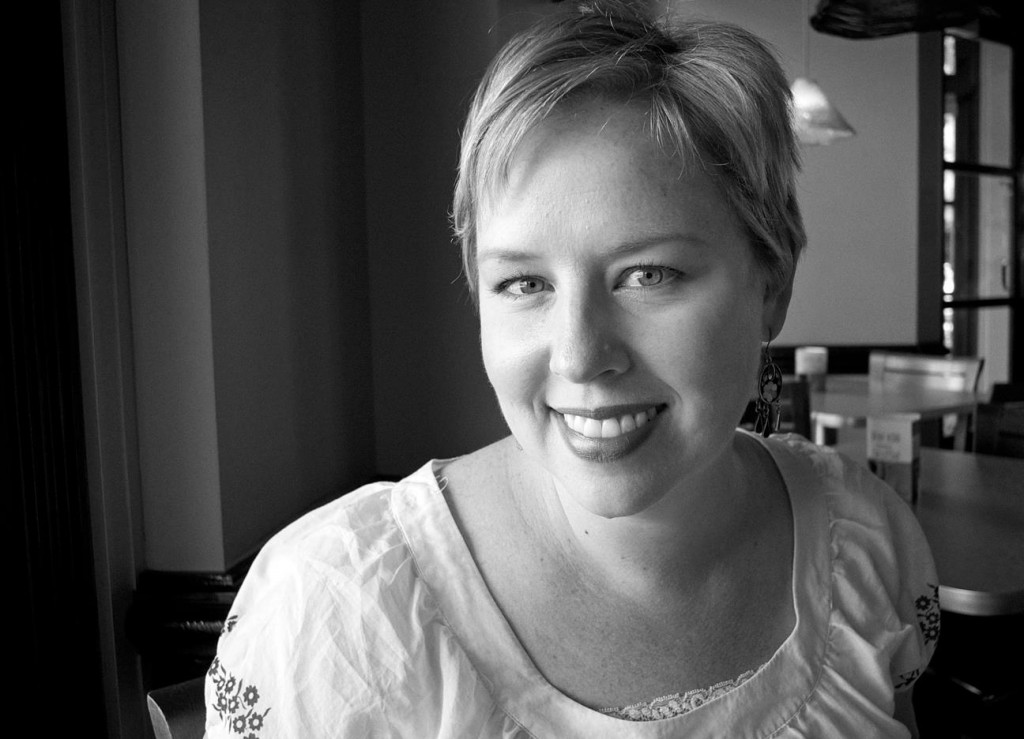 Natalie Gonzalez
Sr. Recruiter, Clearpoint Creative
www.clearpointco.com/creative
1) What would you wear to a design job interview and why?
For women, I would wear clothing that matches the style and personality of where I am going to interview. If it is a corporate design or creative services team, I would focus on business attire—skirt or pants, nice top with a jacket or blazer, hose, and conservative, closed-toed shoes. If it is a more relaxed environment like an agency or design firm, I would still stick with business attire, but you can get a little edgier with bolder prints or accessories. A jacket isn't necessary, but use discretion with sleeveless tops. You can also be a little more creative with fun shoes as well. Open-toed shoes are usually OK.
For men, I always suggest men wear a suit for corporate environments—with or without a tie depending on how buttoned-up the company might be. Always wear a nice, polished pair of shoes, and make sure the length of your pants is appropriate: no high-waters or hems dragging on the floor. Wear a dark-colored pair of socks. Also, make sure your nails are clean and well-kempt. I have had several candidates who come in with great looking suits and lovely portfolios, but while showing their portfolios and pointing out details, their nails are dirty and ragged. This definitely leaves a bad impression.
For agency, a nice pair of dark jeans paired with a dress shirt and blazer is perfect. No rips or tears in the jeans! No tie required. I would also suggest nicely polished shoes and dark socks as well.
2) What are things to avoid?
For women, definitely watch low-cut tops or too-short skirts. If you feel like you have to pull your skirt down constantly while you are seated, it is too short. You want to feel comfortable. The same goes for blouses. If you see cleavage, it is too low.
Also, I always suggest candidates not wear perfume to an interview. You never know what fragrance will do to a hiring manager—too strong, allergic, sneezing, headache. You want to make a good impression, so a good, clean, soapy fragrance is always a safe bet  Finally, watch your makeup. Makeup and hair trends can be too much for an interview. Apply makeup with a light hand, and stick to classic colors rather than super bright lips, trendy eyeliners, etcetera.  Hair color should be natural or with a few touches of creative color, but keep styles more conservative. Save the bold creativity for after you have landed the job!
For men, ripped jeans, t-shirts, casual shoes are all a no-no. And please put your sunglasses away. I have had many candidates come in and either pop their sunglasses on their heads or on their necklines. That is not appropriate. Put them away. Limit cologne as well. And keep those nails clean and neat. Also, watch out for piercings and tattoos, especially in a corporate environment. If they can be covered or removed, do so. It is always better to be safe and find out the personality of your prospective team. Also, keep hairstyles conservative—natural colors, no mohawks, shaved areas, etcetera.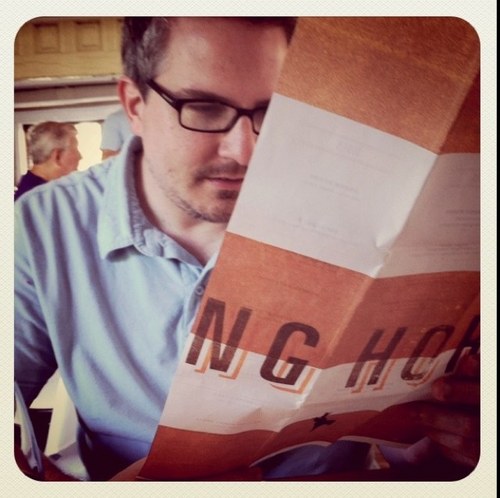 Chris Hungate
Associate Creative Director, Idea
www.idea.com/digital
www.chrishungate.com
1) What would you wear to a design job interview and why? 
I'd wear dark blue jeans, a patterned button-down shirt, a blazer, and some cool, fashionable dressy shoes—I like Kenneth Cole shirts and blazers. It's professional and stylish—we are in a creative business after all—without being stuffy or too "corporate."
2) What are things to avoid? 
Never wear a tie unless you're interviewing with a corporation for an in-house director position or higher, or unless it's a really cool tie and the rest of your get-up screams "I'm creative." Agency folks should never wear ties, in my opinion. Mad Men days are over, and who can afford those suits anyway?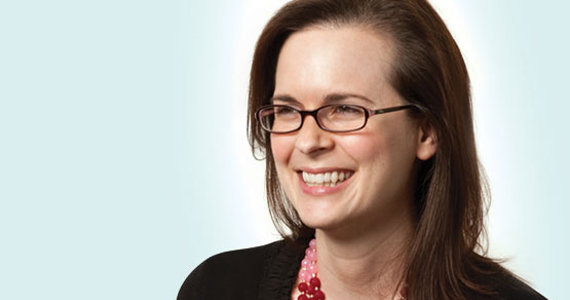 Robin Tooms
Principal, Vice President, Brand and Interactive Strategy, Savage
www.savagebrands.com 
1) What would you wear to a design job interview and why? 
It's best to mirror the meeting attire of the company you'll be interviewing with. Think professional attire—nothing too revealing or overly casual.
This might require a little research, but when in doubt, it's always better to dress a little nicer than you typically do—wear a suit jacket or cardigan. If you get there, and things are a little casual, then you can dress down by taking off your jacket.
Never wear anything that will cause you to fuss with your outfit. It's important to be confident and comfortable!
You might be tempted to say, "But wait, I express my personality with my clothes." This is fine, but during an interview, the only statement your clothes should really make is that you're professional.  You want them to remember you, not your clothes. Instead, let your personality come through with what you say and do.
2) What are things to avoid? 
For women, don't set your purse or bags on the table. Don't carry an ugly or torn-up notebook—make sure it's as nice as you are. I tend to like nice pens. You are being watched while you take notes!
Just like any work you're presenting, your clothes should be stain- and smudge-free. So don't walk in there with anything that isn't reflective of your attention to detail.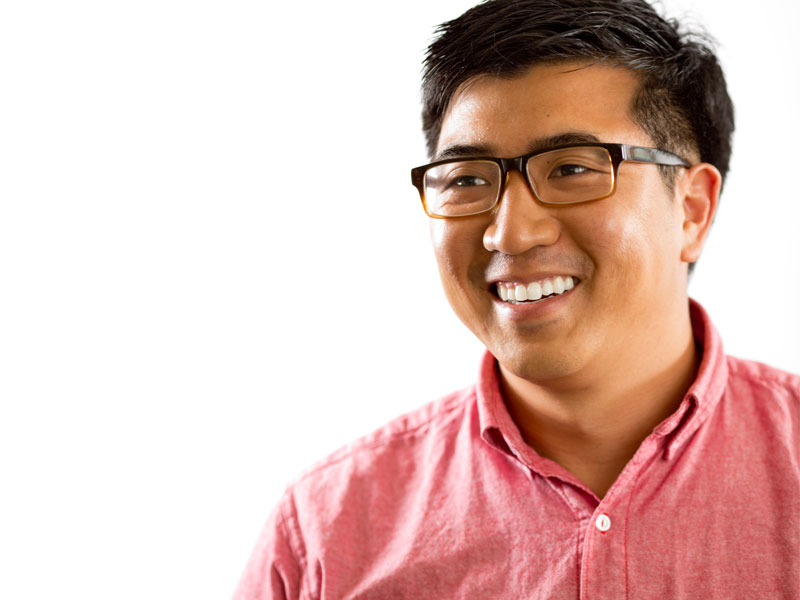 John Luu
Designer/Art Director, Axiom
www.axiom.us.com
1) What would you wear to a design job interview and why? 
When I was a freelance designer for a couple of years, my style evolved into what I would call your "Creative Consultant" uniform that I still adopt to this day. Button-down shirt, dark jeans, nice wingtips or cap-toe shoes with matching belt, silk knit tie, and a nice tailored blazer. It is a versatile enough style I could easily dress up or down and calibrate to any given situation.
The primary benefit for me, however, is that it removed one more decision from my to-do list before any big job interviews and made me much more relaxed and at ease.
Also, this outfit is perfect for currently-employed designers interviewing during their lunch break. If you're normally a jeans and t-shirt guy who shows up to work in a dress shirt with nice slacks when there's no client meeting on the office calendar, your boss and coworkers will all be asking you the same thing: "You got a job interview today?"
2) What are things to avoid? 
Unless you're on the iTunes App Store Top 25 list, I would avoid the hoodie-t-shirt-sneakers combo as much as possible.
If you're not comfortable in suits, I would skip it. The discomfort will show. If you feel the need to wear one, a tip that worked great for me is to get your suit perfectly tailored, then take a nap in it, and hang it up afterwards. I have no idea why, but afterward you will be perfectly at ease wearing it.
When wearing jeans, keep it dark and simple. No crazy embroidered back pockets or distressed denim.
If you're interviewing for a corporate spot and it recommends "Business Attire," suit up.