Leland Maschmeyer brought to you by Herring, along with Norton Creative.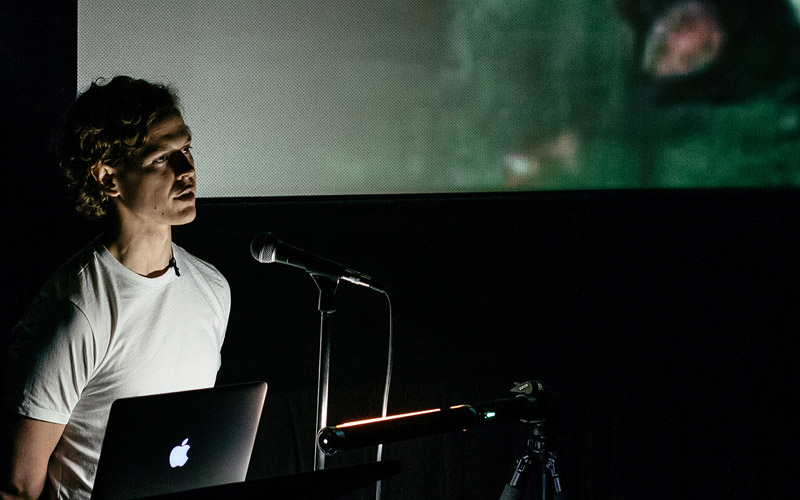 I was not familiar with Leland Maschmeyer before Design Week, but once I started researching his company (Collins) and their work (Spotify, Mattel, Eos) he became the speaker I was most interested in seeing. Leland believes in creating experiences, brands that translate delightfully in all the possible ways a consumer could interact with it. As a designer at a brand strategy and community engagement agency, he and I work in the same sphere. Plus, why wouldn't you want to meet the guy responsible for that unnerving shift in the shade of green for the Spotify icon? Talk about controversy.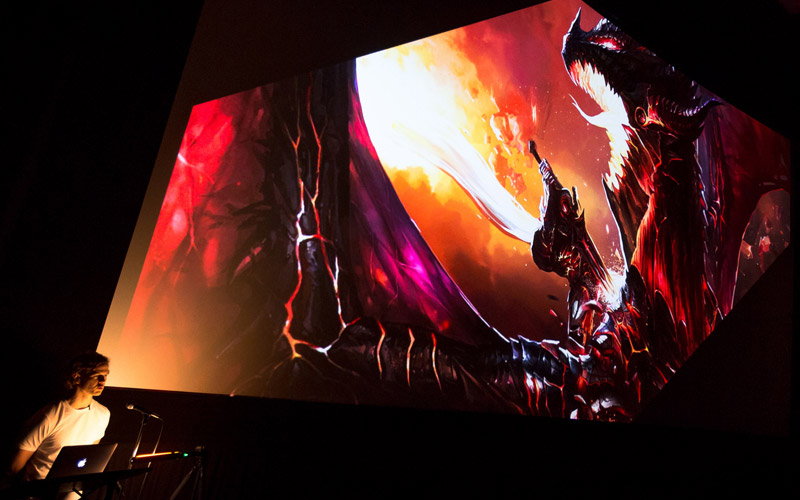 Leland's talk was well-planned and cohesive. It centered around the idea of fighting dragons—the idea that designers are protecters of an idea, an idea unformed and fragile, and that for that idea to come into being as a product or a campaign or a living brand we must fight the naysayers, the challenges, and sometimes our own fear. The single most interesting thing Leland said was that no matter how experienced he felt he was, or how used to working with famous clients he became, there was still a little fear involved in taking on a new project. Things like "Will I be able to handle this?" or "Will I be able to solve this problem as successfully as last time?" These questions, always so forward in my mind at times, plague even those with iconic clients like Barbie herself. Maybe they keep us humble.
At any rate, they certainly don't prevent us from succeeding.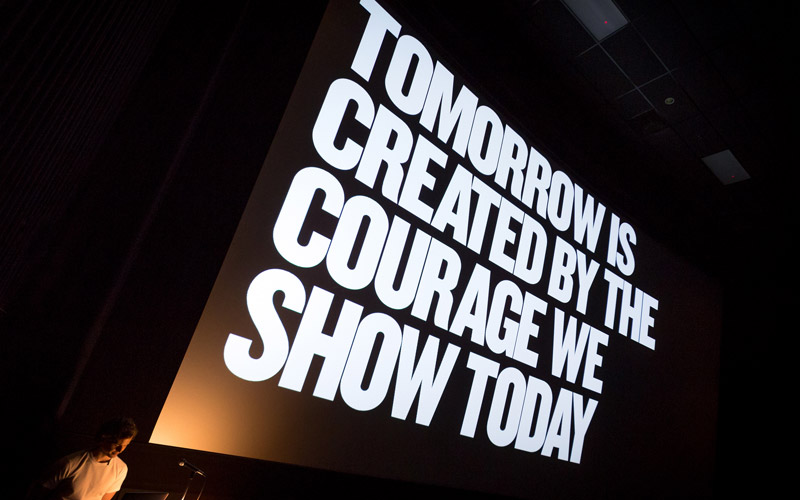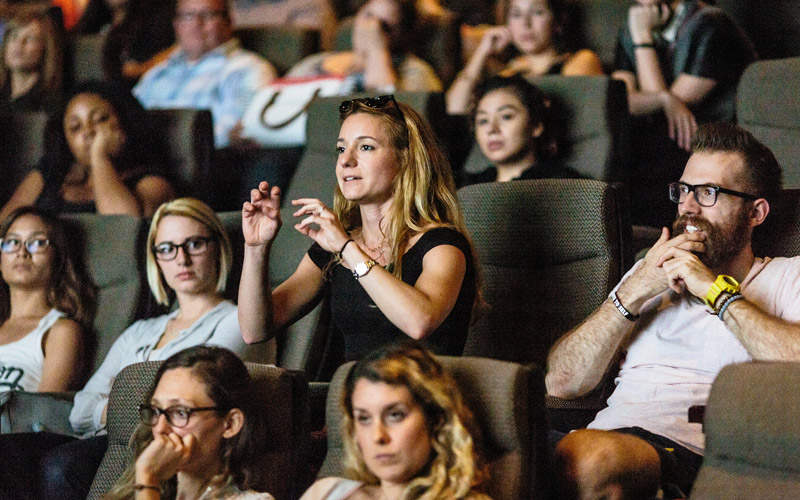 Our guest writer for this event, Jo Skillman, is the Art Director at The Black Sheep Agency, and also serves as an AIGA Houston board member. 
View all the photos from this event on Flickr
Photos courtesy of Alex Barber, 2015
http://visibleinlight.com