As the Portfolio Review 2014 (and, for many of you, actual interviews) draws closer, many students start to worry about what to present and how. Is your portfolio the right size, do you have enough pieces, how do you dress (should you learn to tie a tie/scarf or just wipe the scuff of the sneakers?) From some "seasoned professionals" we have some advice to help calm the jitters. This does not have to be stressful. If you are well prepared and confident (or at least able to project confidence!) you will do fabulous.
Get comfortable talking about your work by doing a rehearsal. Set aside an hour or two to practice talking through your portfolio, as you will be doing during the portfolio review. Set a timer for 15 minutes and try to touch on one or two of the important design decisions you made for each piece and why. Discuss challenges you encountered during the project and how you overcame them. When the 15 minutes is up, do it again, and again… and again.
Portability and simplicity–Your portfolio doesn't need to be a poster-sized, hand stitched, and ostrich leather encased. Make it a manageable size to fit on an average desk when opened, and make sure the work looks stellar before going all out on the portfolio book itself.
Have a backup plan–If you have a digital portfolio don't assume you'll have wifi access or a readily available wall plug. Having your digital portfolio on an ipad will save you a lot of hassle and loads faster than an internet hosted portfolio.
Content first, avoid too much "personality"–Your website doesn't need 3d parallax exploding Uncle Sam animation. Your work is what they are there to see, avoid anything that could compete with that. You're resume also doesn't need to be designed to look like Dungeons and Dragons character sheet. A clean resume that's easy to navigate/understand is better than one that showcases how quirky you are. The interview is where they gauge your personality.
Know who you're talking to: In a portfolio review setting take a look at who is reviewing (a list is available in advance) and get familiar with their work. It will give you context and set the framework around which to connect their criticism to your own work. Criticism is 50% about your work 50% the reviewer.
Learn to talk about things other than design. The business of design is about relationships – you need to be able to converse with people about their business, their interests outside of that, what movie they saw last weekend, and where they're thinking about eating dinner tonight. If you can be genuinely interested in a variety of topics, and therefore interesting to talk to, you're more likely to make the right impression on the people that matter. Plus it makes you a generally more well-rounded person, which doesn't hurt.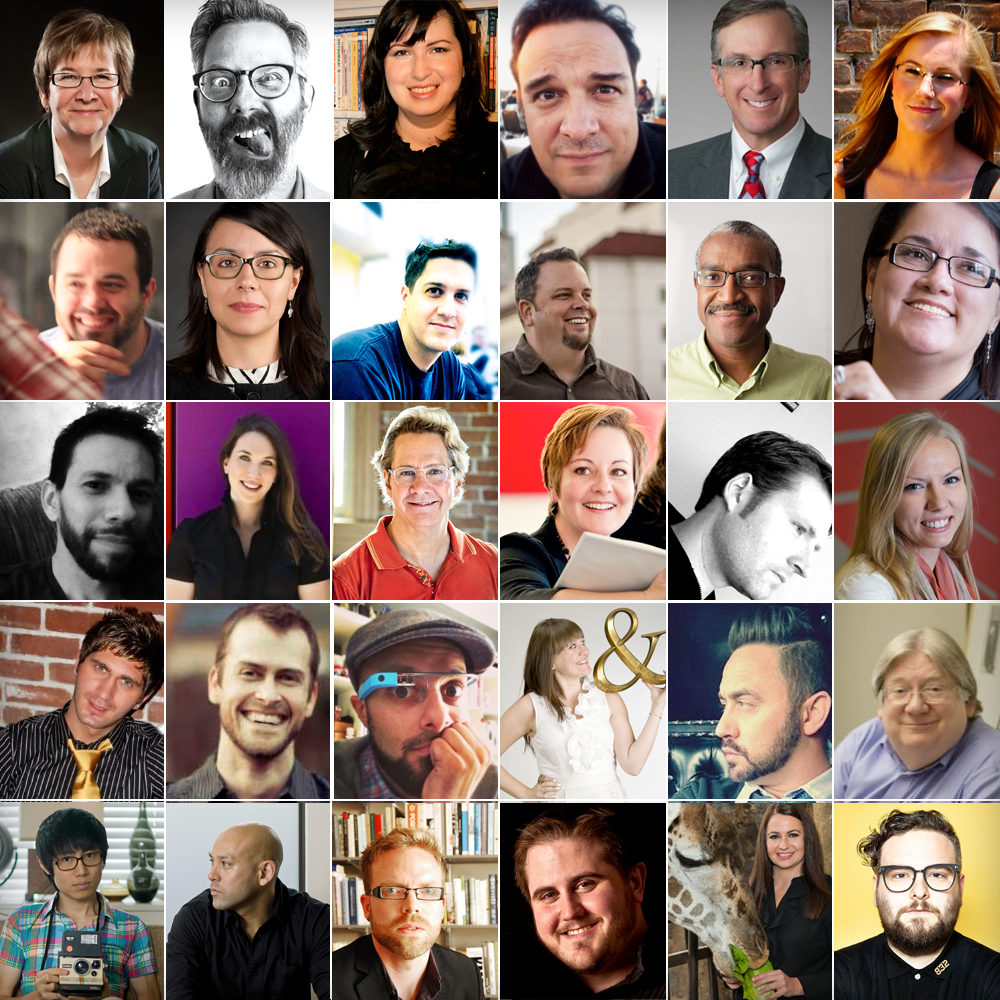 For those attending tonight's Portfolio Review at Heights Fire Station. Please take a moment to familiarize yourself with the reviewers who will be representing some of the top agencies, studios and in-house design groups in Houston.
2014 Reviewers:
Sherri Oldham, S.O.Creative
Doug Timmermeyer, Herring Design
Marisa Avelar, MFAH
Thomas Hull, RigsbyHull
Michael Ratcliff, Schlumberger
Jennifer Rushing, Primer Grey
Cleve Tuttle, Woreman
Jennifer Blanco, Spindletop Design
Daren Guillory, Tangelo Ideas
Jeff Stark, Digital Function
Jeffrey McKay, Pennebaker
Dahlia Salazar, Savage Brands
Blas Pereyra, Unleaded Communications
Allyson Lack, Principle
Tom Hair, Axiom
Dawn Diamond, DG Studio
Heston Miles, a|muse
Michelle Coffey, Origin
Lance Young, Limb Design
Eddy Roberts, NRG
Tim DeSilva, Culture Pilot
April Guzik, Keystone Resources
Thomas Guerrero, Love Advertising
Michael Strickland, Strickland Design
Chris Nguyen, Judson Design
Arick Chikiamco, Adcetera
Ned Doddington, PDR
Will Cunningham, BrandExtract
Kirsten Ufer, Houston Zoo
Tyler Swanner, Always Creative