On July 27, Marian Bantjes will join Stefan Sagmeister on stage at Zilkha Hall for a presentation on their work and a conversation. To register, click here.
Ten years ago, Marian Bantjes's career began. While she worked in design for 30 years prior—10 years as a book typesetter and 20 as principal and founder of the now-shuttered design studio Digitopolis—Bantjes shot to international stardom after she downpedaled commercial work and asserted herself as a graphic artist. Her work is often called obsessive, futuristic, encoded, cryptographic, or even weird.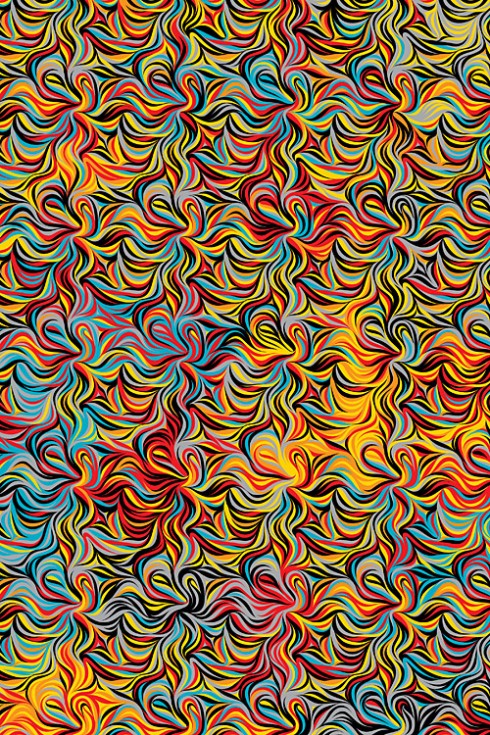 "Fire" wrapping paper for Hemlock Printers in Vancouver — image courtesy of Marian Bantjes
Known for her personal projects, Bantjes's compulsive, ornamental style is not only a product of her rebirth as a graphic artist, but also her environment. Bantjes lives on a small island off of Canada's west coast, near Vancouver. Her isolated, small space allows her to revel in her obsession, giving her ample time to labor intensely on her work. This environment has also given rise to Bantjes's central adage "I wonder," which she later elaborated, over the course of 15 months, in her recent book of the same name.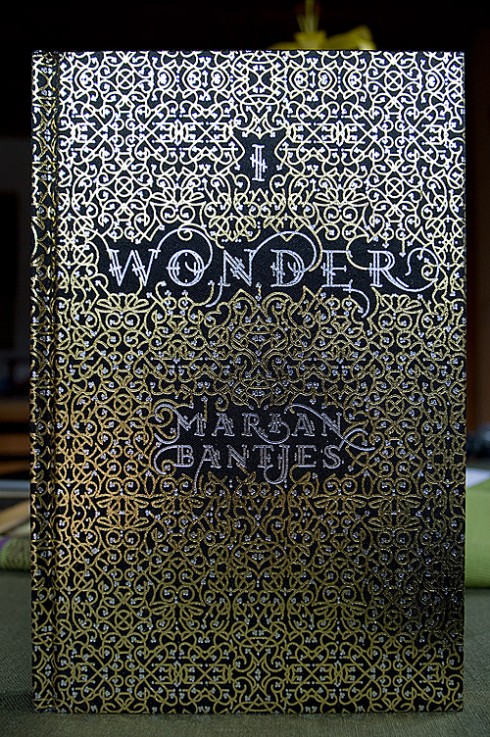 Image courtesy of Marian Bantjes
With pages of endless patterning composed of complex tiles, ornaments, macaroni, and tin foil, I wonder is an exploration of its theme: how word and image can cooperate, instead of compete. The book features intricate vector art and innovative typography set against comical elements, classical figures, and odd personal thoughts to deliver a rich tapestry of storytelling, philosophizing, and artistry. It's the perfect display of Bantjes' one-of-a-kind ability to make design intensely personal and raise it to the level of art.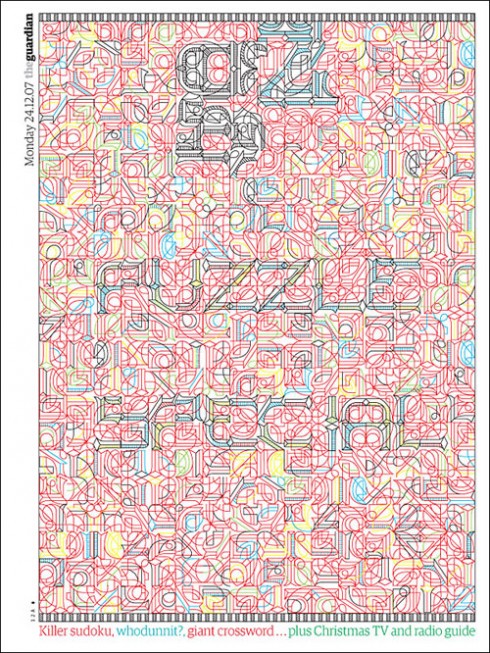 Cover of The Guardian's magazine G2: Puzzle Special edition — image courtesy of Marian Bantjes