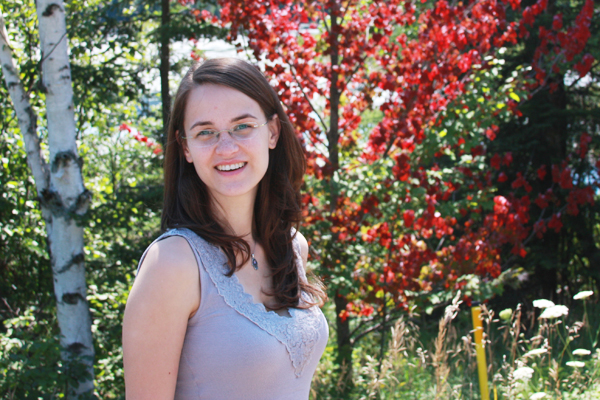 Name: Nurit Avni
Place of Employment: Self employed
Job Title: Graphic Designer
How long have you been an AIGA Houston member/volunteer & what do you get out of being an AIGA member/volunteer?
I joined the AIGA a year ago, before graduating from Mass Art. I moved to Houston last August. It has been a great way to meet a lot of interesting people in our industry and to keep current on the best graphic design that happens here.
You've recently joined AIGA Houston communications committee, what can we expect from you blog posts?
The blog posts are about local outdoor graphic design and how it affects my perception of the city. Looking at local graphic design is a great anthropological study!
I was also inspired by some of my favorite photography blogs: Fontef Photolog, Allover Print, Color Me Katie, Sandra Juto and My Funny Eye.
How long have you been in Houston and where did you move from? What has been your biggest hurdle in acclimating to a new city?
I moved here from Boston in August last year (I'm originally from Israel).
It's not easy to make new connections and figure out who does the kind of work you want to do. AIGA has been really helpful in that respect.
You currently are on a job hunt, how does being an AIGA member and being actively involved help you?
There are a lot of networking opportunities. You meet the people that really care about design, for whom it's more than just a way to make a living. Those are the right people to meet.
When you aren't designing, what are you doing?
Doodling, knitting, reading, going outside on nice days, practicing yoga, eating chocolate, talking to my cat (she answers) and browsing Etsy.
What is your greatest accomplishment to date as a designer?
Graduating from Mass Art with a really good portfolio.

What is your favorite place to go to in Houston that you never would've guessed Houston had to offer? [art related or not]
Houston has some great art museums! I especially love the Menil Collection. I also like going to the Arboretum to check out the turtles.
What's your favorite typeface?
Hadassah is a beautiful Hebrew font. It also has an inspiring story behind it.
Henri Friedlaender worked on it from 1932 to until 1958. He continued working on it while hiding from the Nazis in an attic during WWII. Today it is one of the most beloved typefaces in Israel.
Where can we find you?
NuritAvni.com (overhaul coming soon!)