This week's Member Mix comes from Carmen Garza, Art Director and principal of Think Carmen, and Design Specialist at Rigsby Hull. Check out her playlist below.
During the day Carmen works at Rigsby Hull, and in the evenings dedicates her time to Think Carmen with her own projects and clients.  A few of her favorite clients and projects done exclusively through Think Carmen: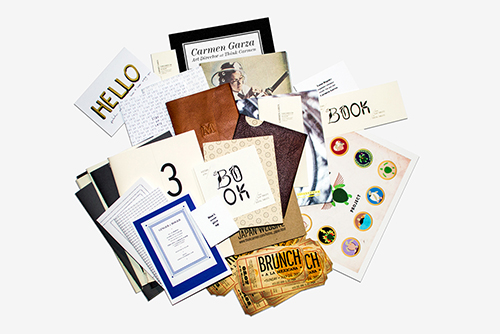 "There is a period during the day that feels as though all of your energy has been sucked out of your body. At times, not even coffee helps. This battle against extreme fatigue is dire, as though you're nearly brain-dead. This same period of the day is when we all wish that our country practiced siesta. During these tough times, I listen to something with flavor, which makes me smile. I would start to dance if it weren't for being tied to my desk like every other working citizen in the afternoon. Oh, I want to dance. This tiny distraction, the upbeat sounds, is when I lose myself in a trance fueled by enthusiasm and inspiration. And yet, it motivates me to keep on working, defeating the fatigue—energy wins."
Give it a listen and check back in two weeks for another Member Mix!
What's this Member Mix thing all about? Every other Friday we'll bring you musical inspiration from Houston's top creatives, in a series of designer-generated Spotify playlists. If you don't already have Spotify, you can sign up for a free account here.
Be sure to follow AIGA Houston on Spotify for new playlists every other Friday!