Member Mix is back with a great new playlist supplied by Chris Valdez, Strategy & Creative Director at Primer Grey, including tracks by everyone from Patti Smith to M83 to Yo La Tengo. Check it out below.
A small sampling of Chris's work: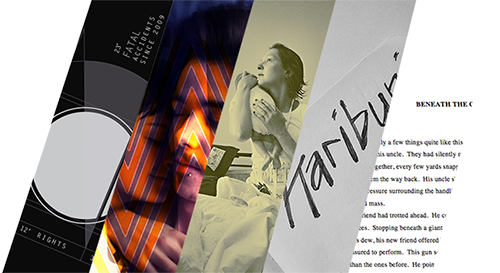 He says, "This is only half the story, but basically, I think sometimes it's good to be reminded that everything isn't "awesome" all the time. We don't always get to talk about that much, but it's a significant portion of the human experience. And an important part of what makes for strong design is a good understanding of the human experience. I guess that's where I was coming from for this playlist (and now that I think about it, it's a sentiment that connects pretty well to each of the things I decided to show here). I'll try to keep up with updating the playlist for those who choose to follow along."
Give it a listen:
What's this Member Mix thing all about? Every other Friday we'll bring you musical inspiration from Houston's top creatives, in a series of designer-generated Spotify playlists. If you don't already have Spotify, you can sign up for a free account here.
Be sure to follow AIGA Houston on Spotify for new playlists every other Friday! Check back in two weeks for another Member Mix!