It may be Valentine's Day, but you won't find a bunch of sappy love songs for this week's Member Mix.
Jason McElweenie, digital strategy and design at Blue Sky Marketing, put together the kind of playlist chock full of "in the zone" jams. Check it out below.
He also designs some really great gig posters: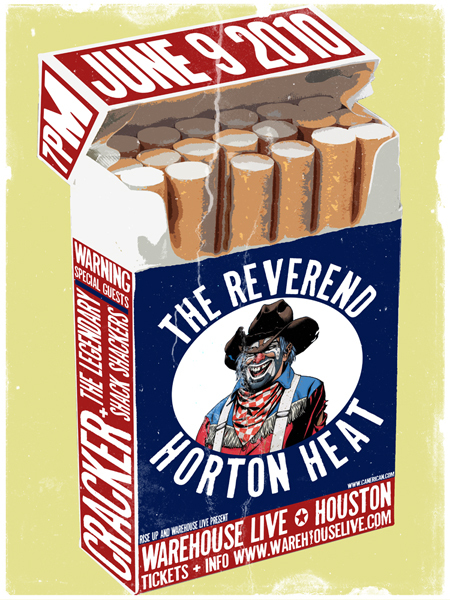 He says, "The idea for the playlist is to just put your headphones on and design. Lots of head nodding instrumentals interspersed with some vocal tracks." Give it a listen:
What's this Member Mix thing all about? Every other Friday we'll bring you musical inspiration from Houston's top creatives, in a series of designer-generated Spotify playlists. If you don't already have Spotify, you can sign up for a free account here.
Be sure to follow AIGA Houston on Spotify for new playlists every other Friday! Check back in two weeks for another Member Mix!