For this installment in AIGA Houston's Member Mix series, Rachel Rothberg, Senior Designer at PH Design Shop, supplied us with a massive playlist (read: 65 tracks) with everything from Dolly Parton to Gnarls Barkley. Check it out below.
Be sure to follow AIGA Houston on Spotify for new playlists every other Friday! Check back in two weeks for another Member Mix!
A bit of Rachel's work: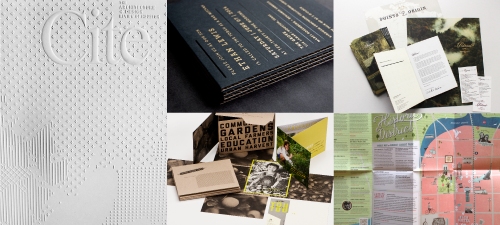 She says, "I've had a desire recently to explore more of Texas, and mainly just head out west. This playlist reflects my imagination of what a day (from morning to night) on the road would look like through sound and the emotions that come with the freedom of a good old road trip. There's no set genre of the tracks that I chose, but the "gunfighter/cowboy ballads" are songs I remember listening to as kid on my dad's record player, while others are songs that just make me feel good or want to sing along. As much as I am a city girl, part of me has a deep connection to idyllic wide open spaces and the power of possibility that springs from exploring this good, green earth. I hope you enjoy it!"
Give it a listen:
What's this Member Mix thing all about? Every other Friday we'll bring you musical inspiration from Houston's top creatives, in a series of designer-generated Spotify playlists. If you don't already have Spotify, you can sign up for a free account here.