Revolutionary Mexican printmaker José Guadalupe Posada's work had a lasting influence on many print artists who came after him—an impression which remains to this day. To honor Posada's memory and artistic style, the Museum of Printing History (MOPH) presents Messengers of the Posada Influence, opening Thursday, October 17.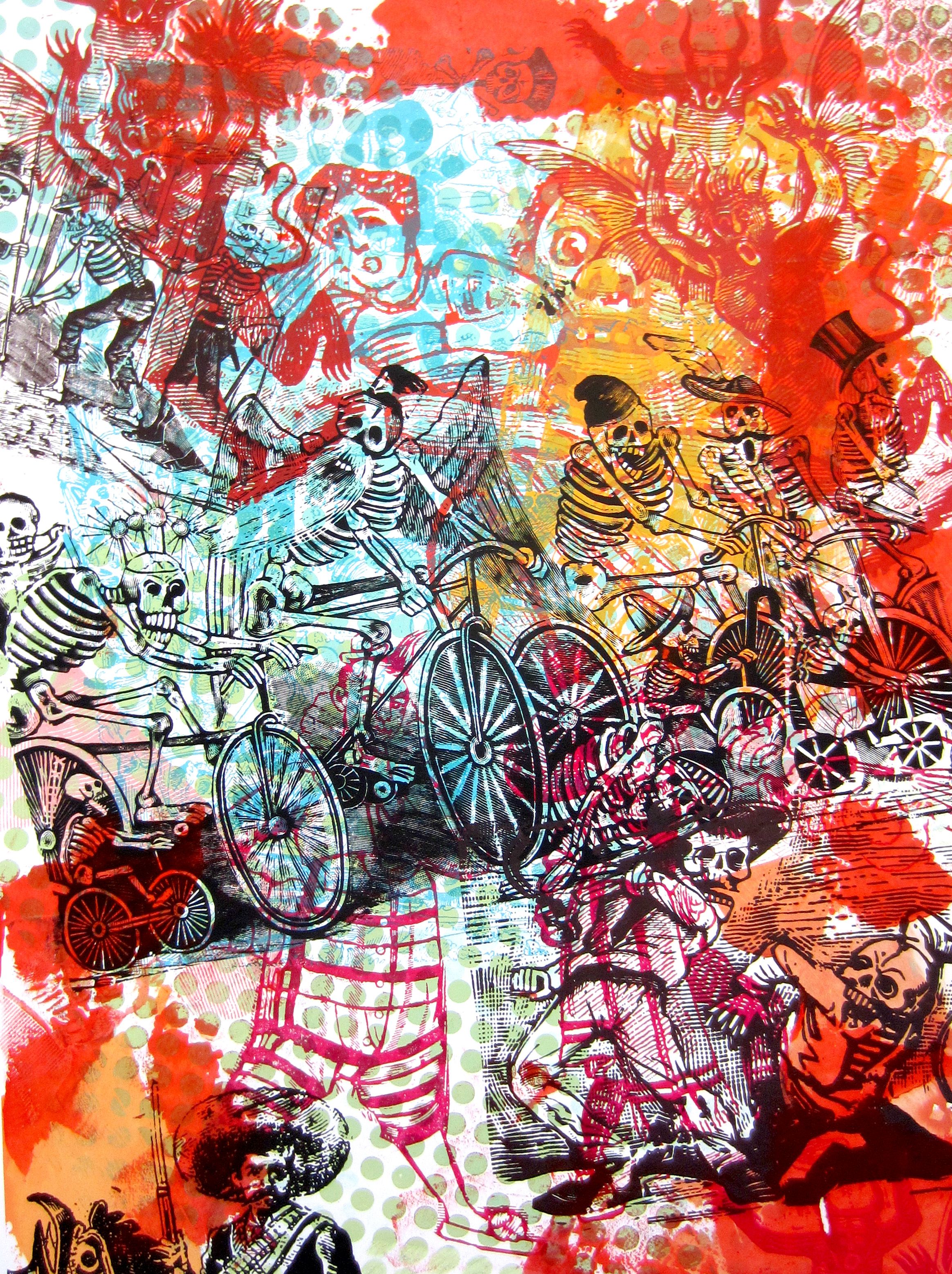 Posada: 100 Years On, The Amazing Hancock Brothers & Carlos Hernandez, 2013, Screenprint, 1 of 100 prints, 18" x 24" (paper size of each), Image courtesy of the artists and the MOPH.
Presented during the 100-year anniversary of Posada's death, Messengers of the Posada Influence features work from six current printmakers in the artist's style: Artemio Rodriguez, The Amazing Hancock Brothers, Tom Huck, Dennis McNett, and Carlos Hernandez. The MOPH describes these artists' link to Posada as demonstrated through,
" …a gritty realism and raw depiction of humanity; political-social satire and themes of vanitas; and an evocation of street scenes and popular culture; as well as a wide appeal of Posada imagery, including the calaveras and katrinas."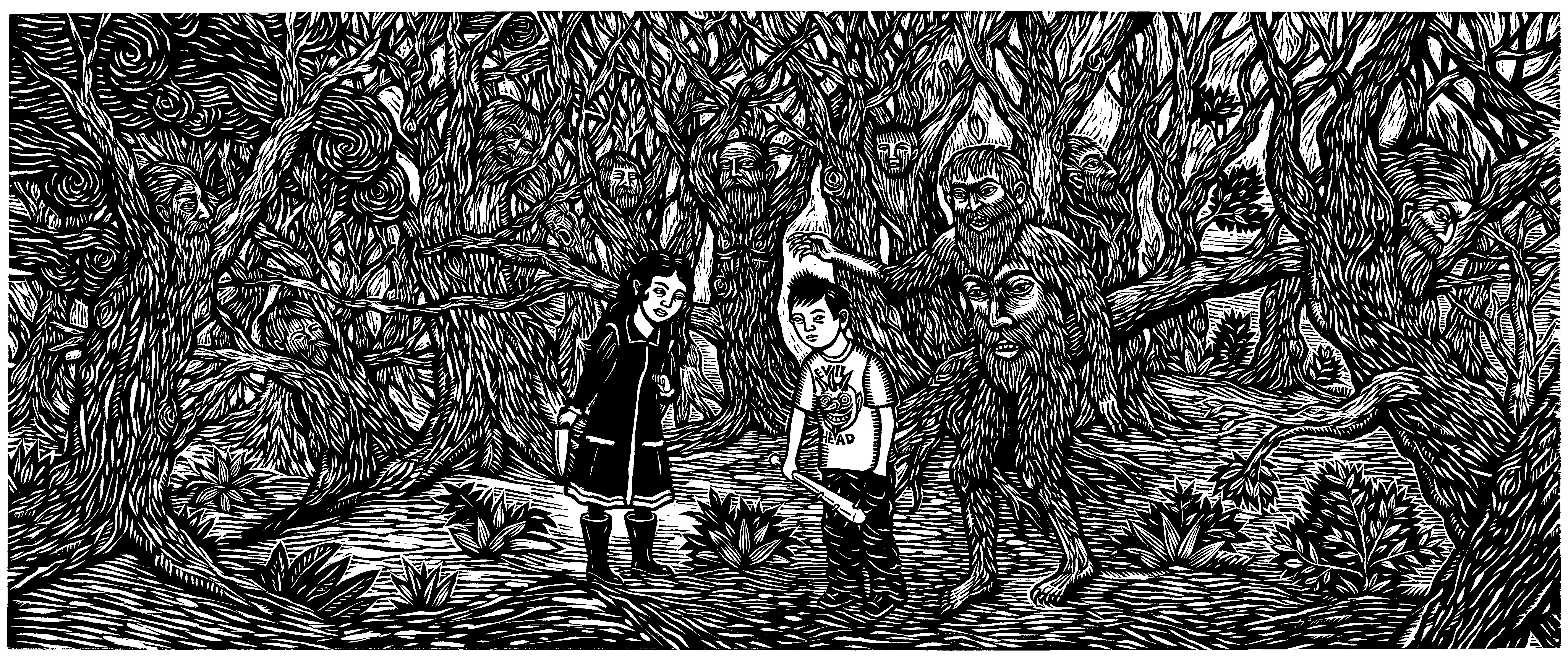 Evil forest, Artemio Rodriguez, 2010, Woodcut, 12″ x 48″ (paper size). Image courtesy of the artist and the MOPH.
The opening will begin at 5:30 pm with a lecture from Tom Huck—a printmaker featured at this year's It Came From the Bayou! event—on "The Influence of Posada on Contemporary Printmakers," before the opening from 6 to 8 pm.
Messengers of the Posada Influence is presented by he MOPH in conjunction with Calaveras Mexicanas: The Art and Influence of José Guadalupe Posada at the Museum of Fine Arts, Houston. For more information, visit the MOPH here.