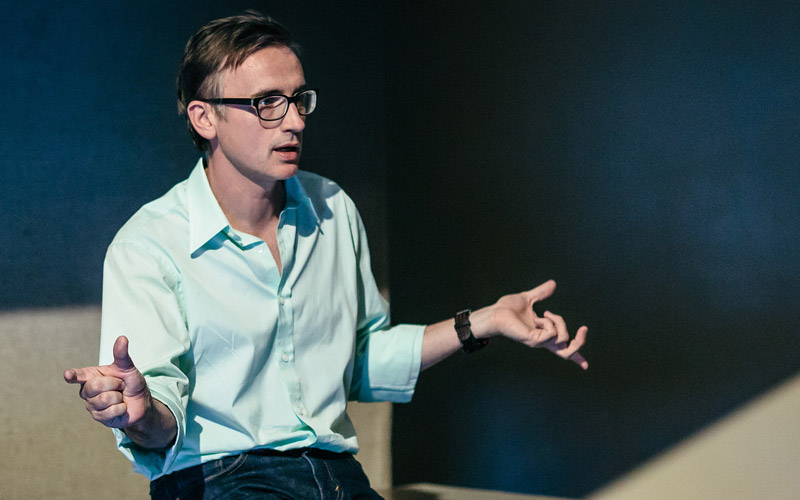 When thinking about what to say about Paul Barnes' visit for AIGA Houston's Design Week all I can say is that it was the nerdiest of all the events. And I mean that in the best possible way. The theme of Design Week was "intersection." It was about how the different disciplines of design can bleed into one another, cross over each other and find common intersections. And we wanted that to be inclusive to everyone. It didn't matter if you were a graphic designer, an architect, a neuroscientist, etc. We wanted to show how design touches everyone and we wanted everyone to be a part of it.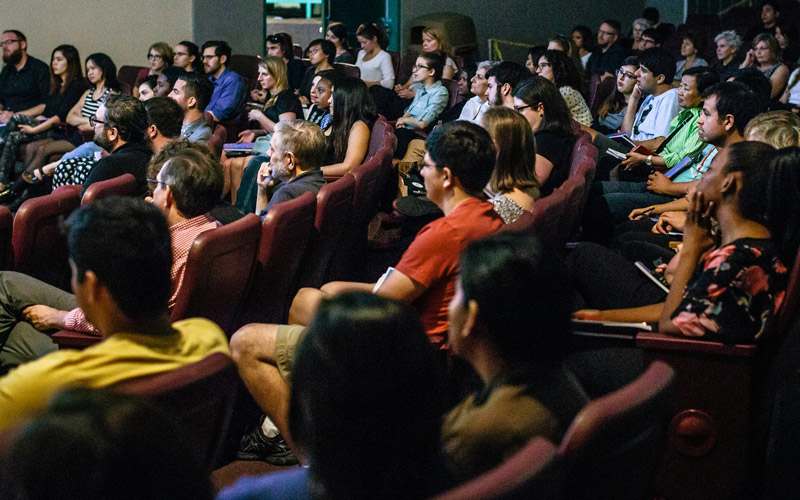 However, there are times when you want to hold on to a small piece of exclusivity that only you and your fellow designer nerds "get." And I think that's what made the Paul Barnes' talk feel so intimate. It was the kind of thing that those of us that love type and typography could just sit there and listen to Paul describe why he created some of his typefaces. And he did it with his quiet, dry, and British wit. I loved how he said that after he created his typeface Dala Prisma his business partner, Christian Schwartz, commented that he would need to create all those special characters and glyphs because "you know designers are going to want it." I believe Paul's response was, "Bloody hell."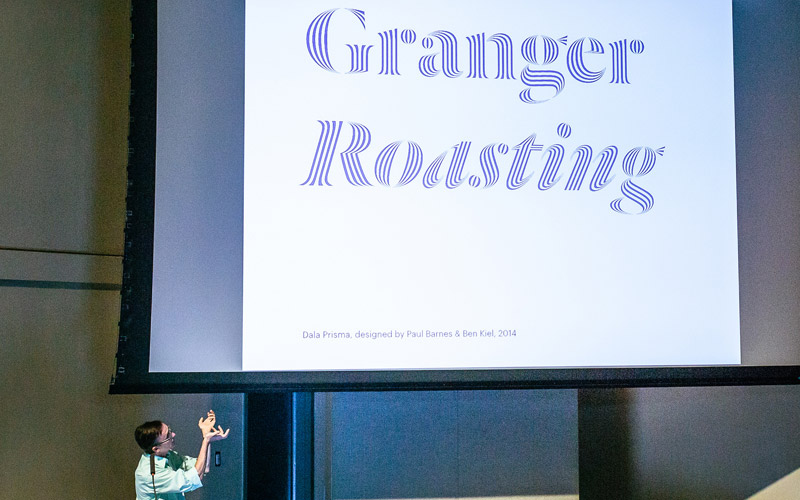 Paul was generous enough to bring type specimen books from Commercial Type. They're a great giveaway and promotional product for their typefaces. I talked to a few people afterwards who said that they were going to go home and buy one of the typefaces, but they weren't sure which one. Me? I'm still deciding on whether to get the Guardian Egyptian Collection, Dala Floda Collection or the Graphik Collection. (This last one isn't a typeface Paul Barnes worked on. Is that wrong? Am I cheating on Paul?)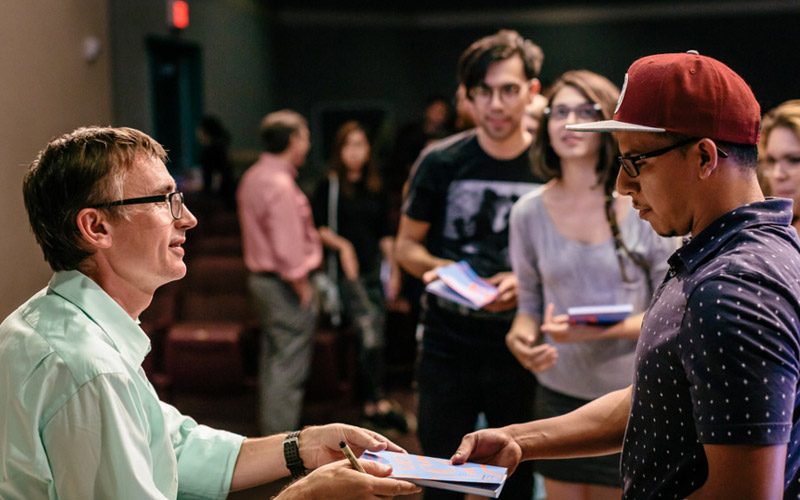 On top of the nerdiness of the event and the discussion about typefaces, what was really cool about Barnes coming to speak during Design Week was that he stayed an extra night and went to the next event, and he got to meet and talk with even more design nerds. He was a great guest, a cool bloke and he would be welcome here any time.
Our guest writer for this event, Douglas Timmermeyer, is a Design Director at Herring and also serves as a AIGA Houston board member. @dtimmermeyer
View all the photos from this event on Flickr
Photos courtesy of Alex Barber, 2015
http://visibleinlight.com