Last week on Thursday, August 26th a mass of curious and creative individuals filled Domy Books and bared the steamy Houston weather in order to sit in on Pecha Kucha v3.
Designers, artists, architects, and even a cancer researcher were in the bunch of the night's presenters. Each showcasing their ideas, experiences, and work in 20 slides for a total of 6 minutes and 40 seconds each (that's 20 seconds per slide). A format that can be quite daunting, but definitely keeps audiences entertained and wanting more.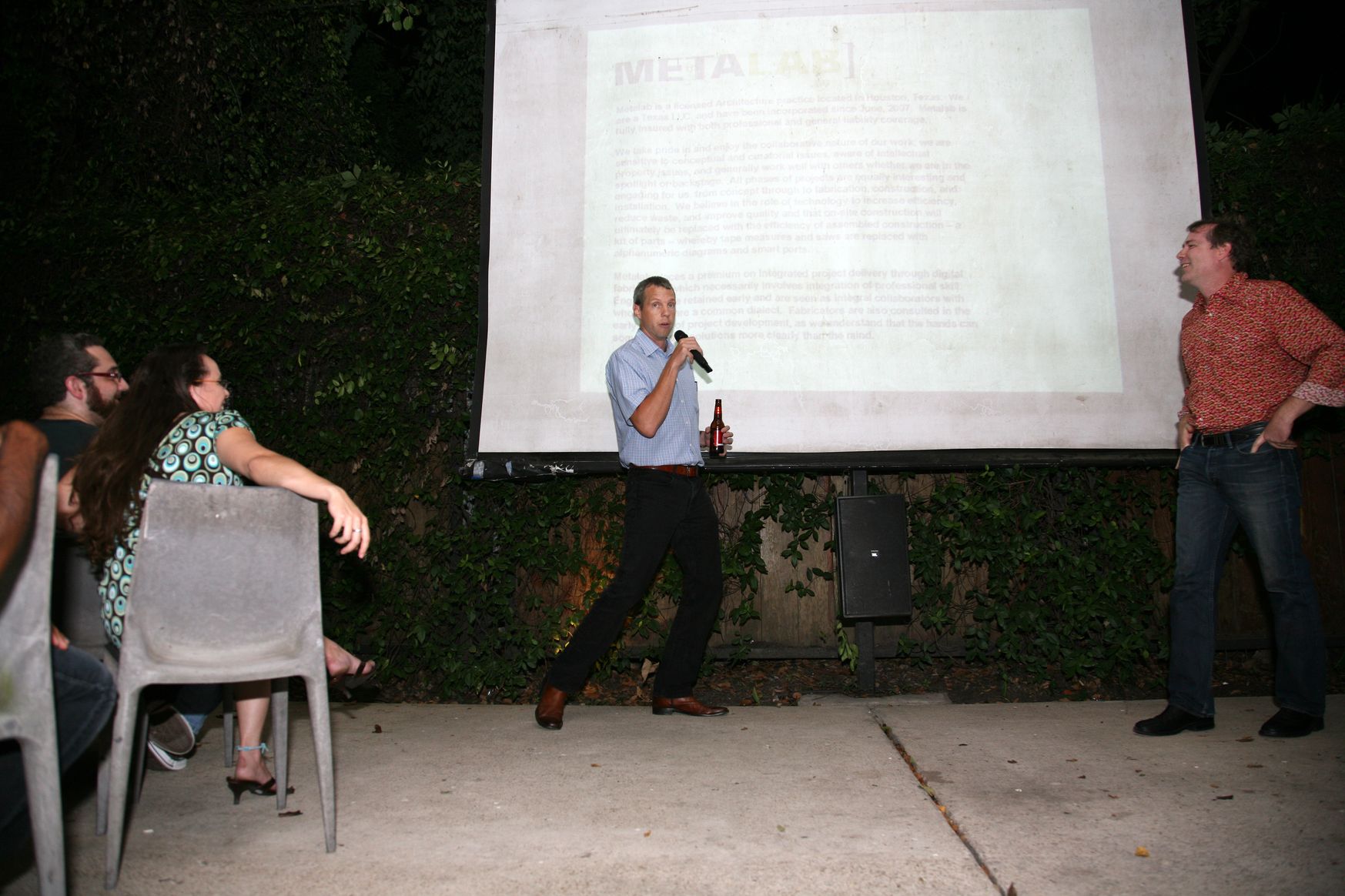 As soon as your hand touches the mic, adrenaline rushes through your veins and you rapidly try to exhale everything you want to say. There's so much information you want to cover in those 6 minutes and 40 seconds that it seems impossible to keep it interesting. However this was not the case with any of the presenters. I mean, yes, there were a couple of fumbles, but, hey, that's part of the experience and definitely not something of any importance; the issues, concepts and philosophies that were brought up are what should be remembered. Following your passions, looking at things in an unconventional manner, creating dialogues, and establish a connection that unifies the past, present and possible future of our city's language were overall topics that filled the air.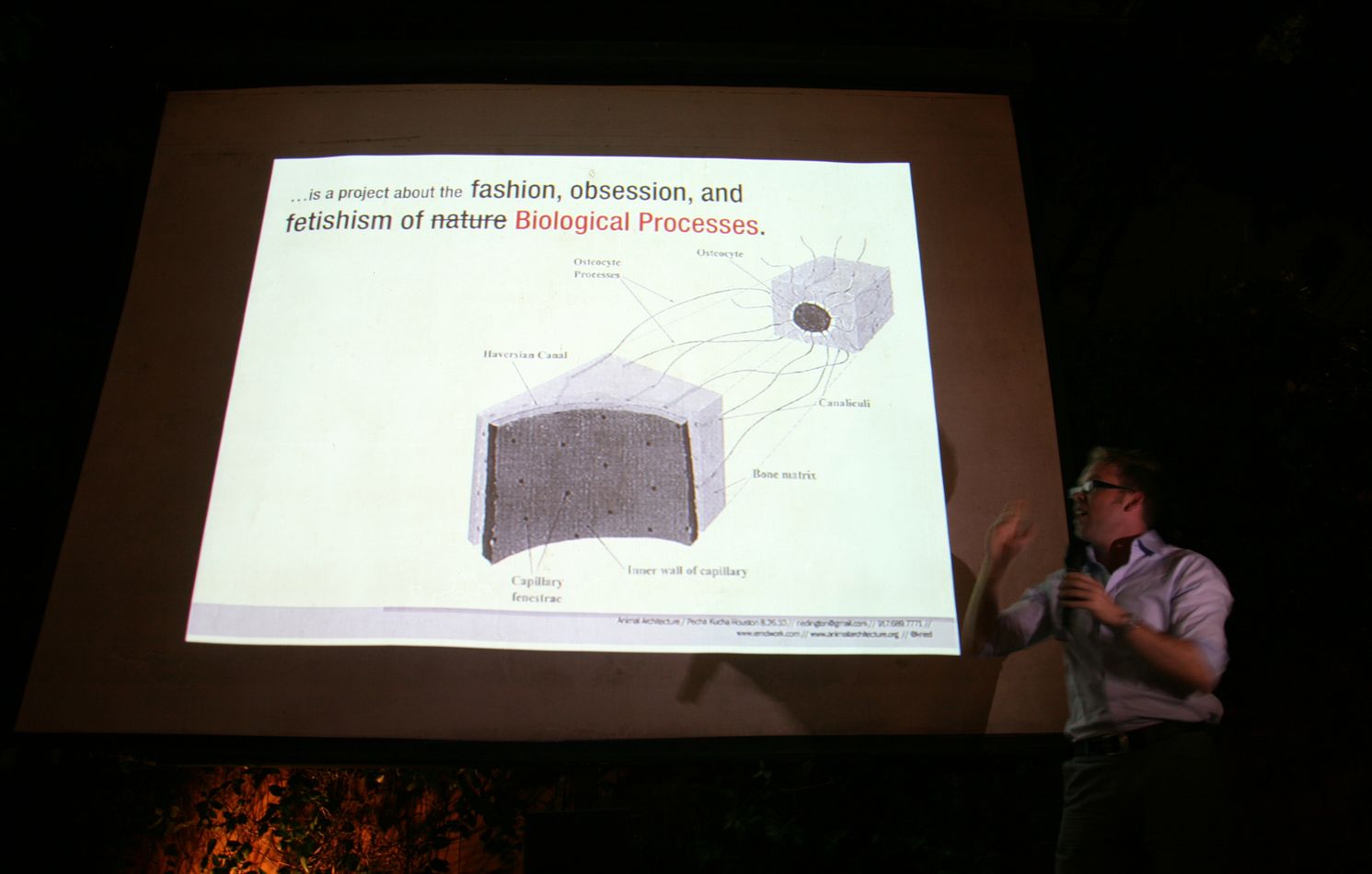 So, if you took anything away from Pecha Kucha v3 I hope it would be this… passion and pro-activity. Interact with your surroundings in a different way that stimulate questions, because only then can we better digest our idiosyncrasies as a community and individuals.
If any of this stimulates your creative juices, remember to stay tuned for Pecha Kucha Night v4 in November. If you would like to present, volunteer or sponsor you can contact Tony Medrano, the mastermind organizer of the Houston Chapter, at www.pecha-kucha.org/night/houston/.
Once again high-five to Tony and all those that participated!
Here is the list of those that presented: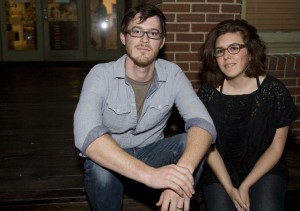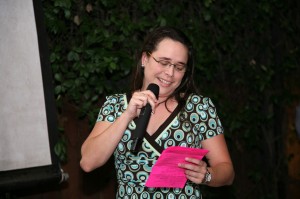 Farrah Chickerneo, MD Clinical Research Monitor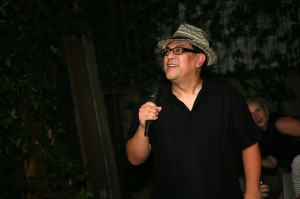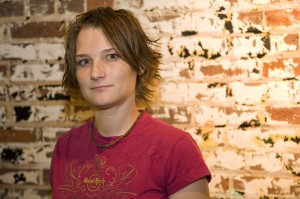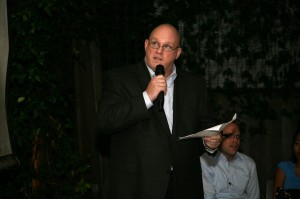 Robert Boyd, Author,   http://thegreatgodpanisdead.blogspot.com/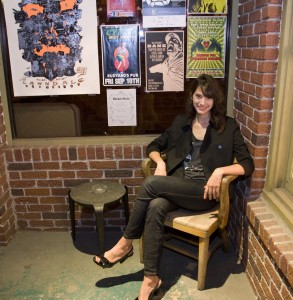 Monica Yael Garcia, Designer + Illustrator,   thinkingthroughmaking.com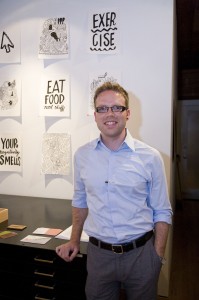 Ned Doddington, Architect,   http://www.animalarchitecture.org/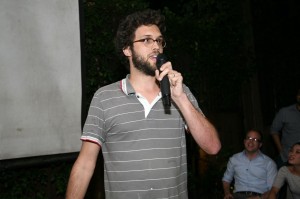 Cody Ledvina, Artist. http://codyledvina.blogspot.com/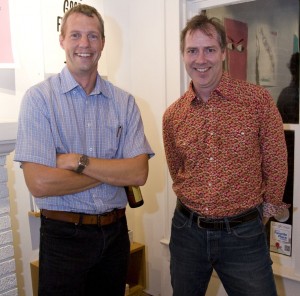 METALAB, Architects, http://www.metalabstudio.com/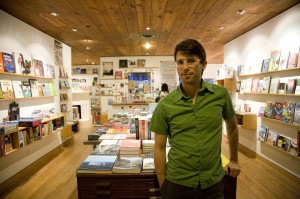 Steven Thomson, Assistant Editor,
http://culturemap.com/ | http://offcite.org/