Portfolio Review 2014 is coming up this Thursday, April 17. There are still a few spots available, so if you're a procrastinator, consider this the last minute and register now.
Every year, we at AIGA Houston host this event for students and emerging designers – certainly one of the most impactful we do all year. Sure, we see it as a rite of passage in this profession; to sit across from the best designers in town and have them savage your blood, sweat and tears (constructively, of course!). We do our best to spread the message that it's a fantastic opportunity to practice one's interview and presentation skills. We've even worked to improve the experience each year, this time offering professional-practice discussion tables for vital information in-between review sessions.
But let's get real: many of you want your books reviewed here because you want to get hired. 
It's not uncommon for attendees to land their first gigs after the AIGA Houston Portfolio Review. Hear it yourself from two recent grads who attended last year's event and received job offers as a result, in their own words.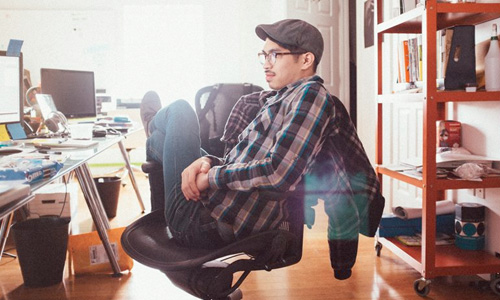 Henry Ngo – Primer Grey
"The AIGA Houston Portfolio Review was a chance for me as a student to connect with actual design professionals. I felt it was important to make connections and hear their thoughts on what areas to focus on in my work. While it was intimidating at first, I was able to get some really good critique out of the reviews that I had. Not only did I get great feedback, I had the opportunity to meet Jennifer Rushing from Primer Grey. We had a great review that, along with seeing my work, gave her a chance to see my personality—which I would say is awesome. That, fortunately, led to my job now. I would say that if I made the decision to pass on the Review, I would not have made the connections that I did and would not be where I am today and thus unhappy. So, my suggestion, go to the Review or you'll be unhappy."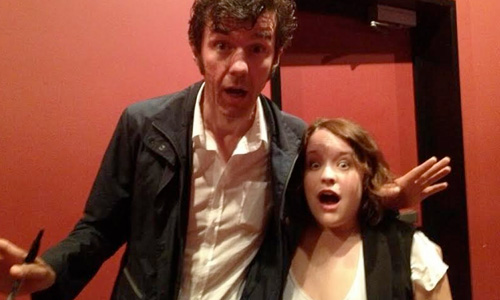 Emily Goad – S.O. Creative
"AIGA portfolio is a "can't miss" event. I attended during both my junior and senior year at UH, and received invaluable feedback that enabled me to grow and evolve both as a designer and interviewee. While the constructive feedback on my design portfolio was extraordinarily helpful, the most valuable aspect was the interviewing practice. I received mixed feed back. Some reviewers loved everything about my portfolio, and others were a little less enthusiastic. It helped reinforce how subjective our field is, which reassured me that just because I wasn't a good fit with one reviewer it didn't mean I wasn't a good fit for the field. The more I spoke about my work, the more comfortable and confident I felt.  
The opportunity to discuss my work with Houston's leading professionals greatly reduced my anxiety about applying for jobs post graduation. After I graduated I interviewed at a few different companies, I felt well prepared after AIGA portfolio review and the interviews went well. Whatever your reservations, I encourage EVERYONE to attend. This is the one and only chance you'll get a room filled with Houston's design professionals all waiting and eager to speak with you."
—