AIGA Houston is proud to present Ben Jenkins of One Fast Buffalo on Thursday, March 6 for a one-night-only speaker event at Montrose's historic River Oaks Theater. One Fast Buffalo has a simple mission: to handcraft brands that inspire a better human experience for us all.
Native Texan Ben Jenkins founded OneFastBuffalo in 1998 after completing his MFA in Art & Technology at The School of the Art Institute of Chicago, where he studied new media arts & technology, design, film, philosophy, and current social issues of the American Indian. While attending SAIC he spent time making his thesis film on the Pine Ridge Reservation in South Dakota. This period of time really screwed up his trust of conventional wisdom and thus the seed idea for Onefastbuffalo was born.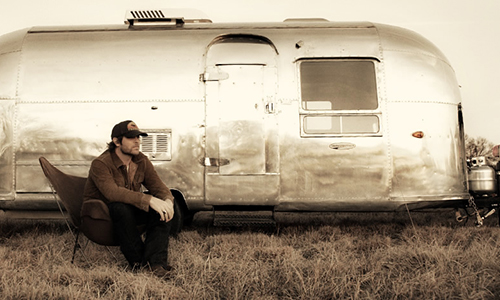 Before this time, Ben studied graphic design and architecture as an undergraduate at Mississippi State University while playing baseball for the Southeastern Conference school. After college, Ben spent time as a Minor League baseball player for the Philadelphia Phillies. This is when he started doing freelance design projects to pass the time while sitting in motels and riding in buses. "I love playing ball but I don't like watching soap operas, eating at 711s, and playing poker half the day. I did like the long bus rides from town-to-town though. I had long stretches of time to think on things, sketch ideas, and read. I also saw lots of interesting terrain." To this day, that sense of nomadism and learning remains as the core creative philosophy of the company. "I believe that creative people do not just "have" ideas. I believe we are just better equipped to see and find them. We need to see new things, to have new ideas. So as a company, that is what we do. We get out and experience the world, bring it back to the studio, and then make something new out of it." Read about his 1958 Airstream Mobile Office.
To learn more about Ben and to see the work of One Fast Buffalo, visit onefastbuffalo.com
Stay tuned to this blog – more info on Ben to come. Don't miss this event! REGISTER NOW