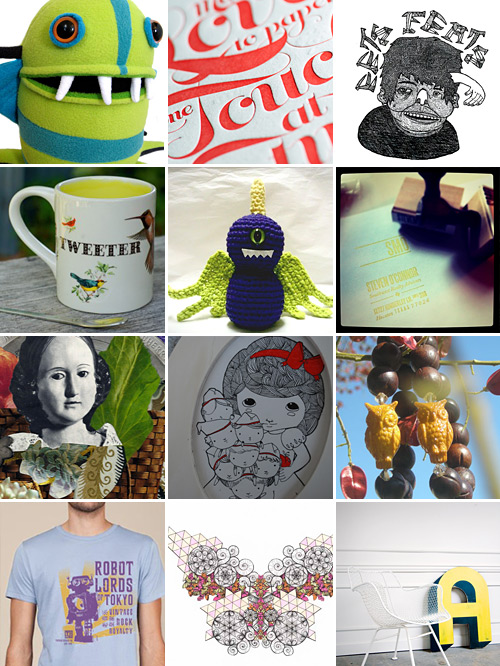 This Saturday (November 5th) will be CTRL+ART+CREATE: AIGA Houston's 2nd Annual Art Festival. For those that missed it last year, this year we will be offering live music, raffle prizes and giveaways and free workshops for the kids. Please feel free to stop on by and bring your blankets and lawn chairs to enjoy the nice weather.
To give you, our loyal blog readers, a sneak peek of what to expect, we've compiled a listing of some of your local artists and vendors who will be showcasing their work there at the festival. (Note, we will be updating this page as more bios and artwork comes in. So please, check in often. )
Lisa Chow is a Houston based artist, illustrator, make believer and story teller. Armed with an overly active imagination, a healthy dose of creativity and self-taught skills learned through trial and error, her work is whimsical, delicate, surreal and strange. Drawing inspiration from crowded cities, fairy tales and bygone years, Lisa strives to transport viewers to foreign lands that still feel oddly like home. Her personal artworks have found homes with collectors from all over the world and her illustration clients stretch from the music industry to magazines.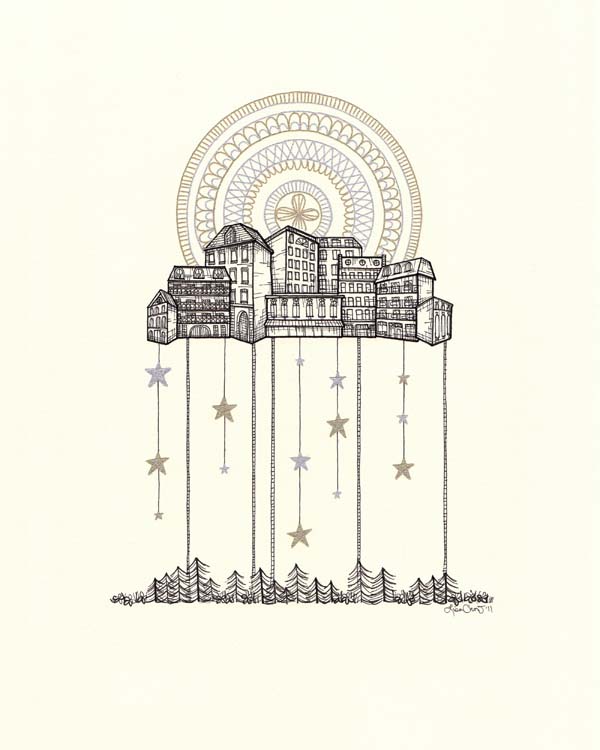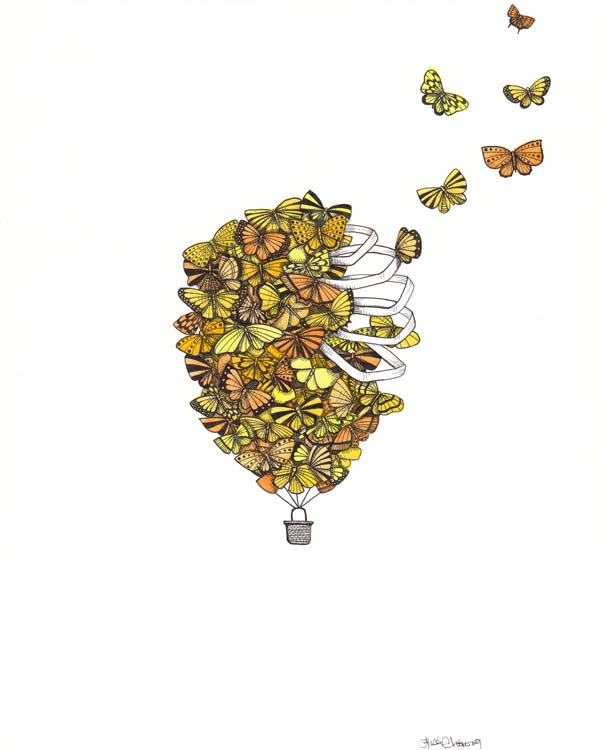 Erica Bogdan is the Creative Services Designer at the web marketing company, Schipul. But when she isn't designing websites, you can find her away from the computer – paper macheing giant heads, sketching new whimsical characters, and making jewelry pieces. Erica got her bachelors degree in graphic design at St. Edward's University in Austin and participated in the screen print t-shirt sales with the SEU group, Command G. Erica gets inspiration from her work everywhere, but especially loves browsing around on Pinterest and Fffound and can get lost for hours on those sites. Her illustrations are usually doe-eyed sad looking children with animal hats but once in awhile she'll throw a robot in the mix. Check out her website (http://www.ericabogdan.com) or her etsy or even follow her pinterest.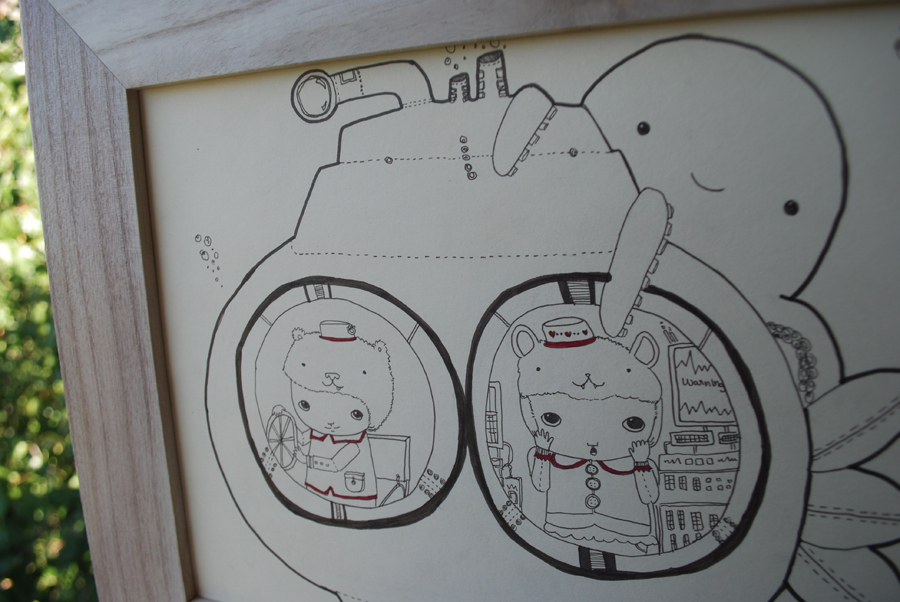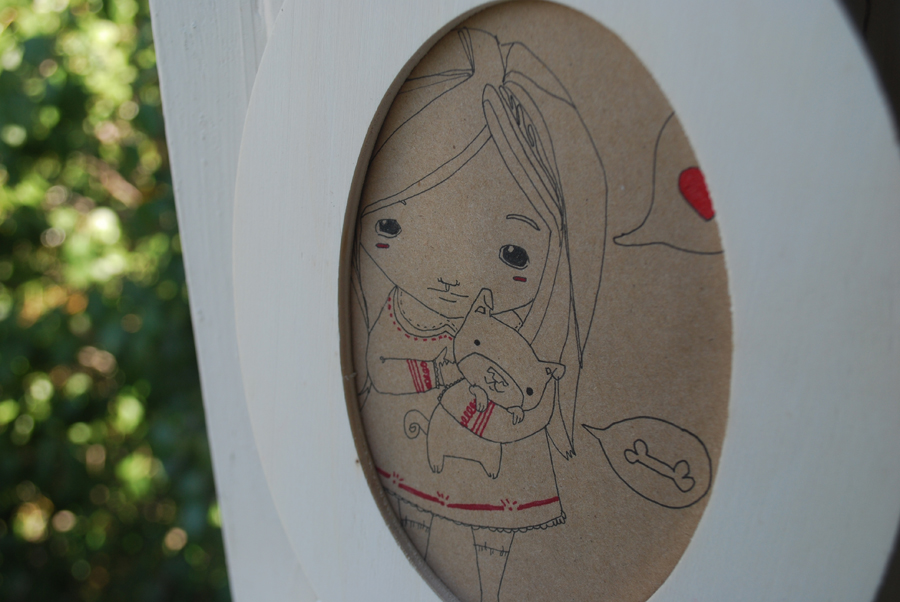 Tupelo Grease Co. produces men's and women's vintage rock-inspired clothing – including graphic tees, pearl snap shirts, vests and blazers, caps, watches and other accessories – all with a vintage look and feel. In fact many of the items are actually composed of vintage items and materials, and are hand-constructed, distressed, printed, stitched, sewn and otherwise embellished right here in Houston. They can also be found online at http://www.TupeloGrease.com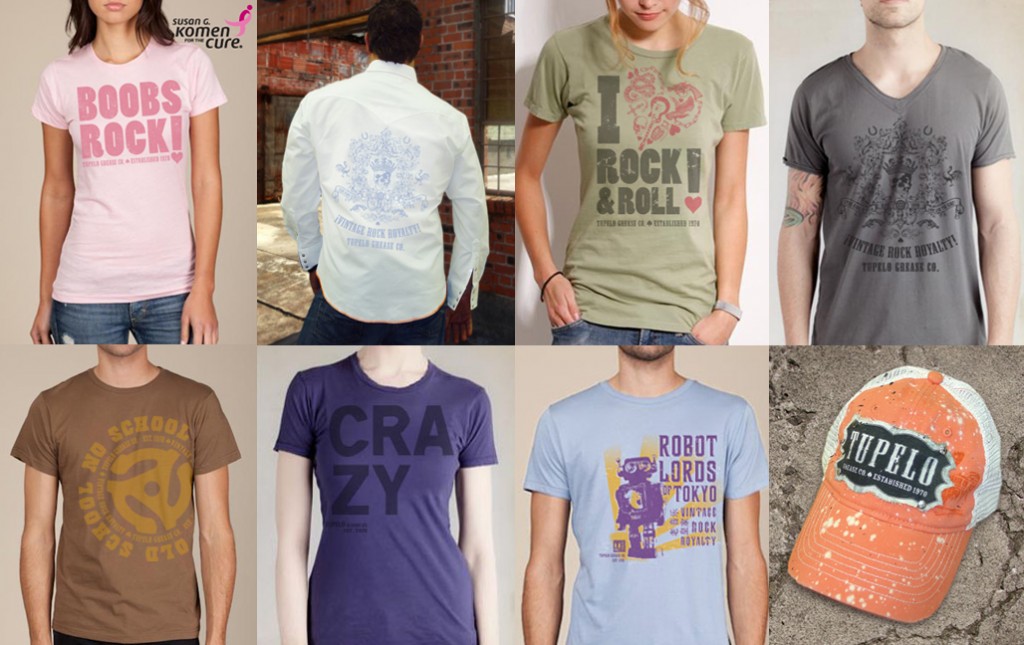 Sylvester Sanchez is a graphic designer from Houston and he draws weird things. See some more of his weird drawings here: http://dudetrippy.tumblr.com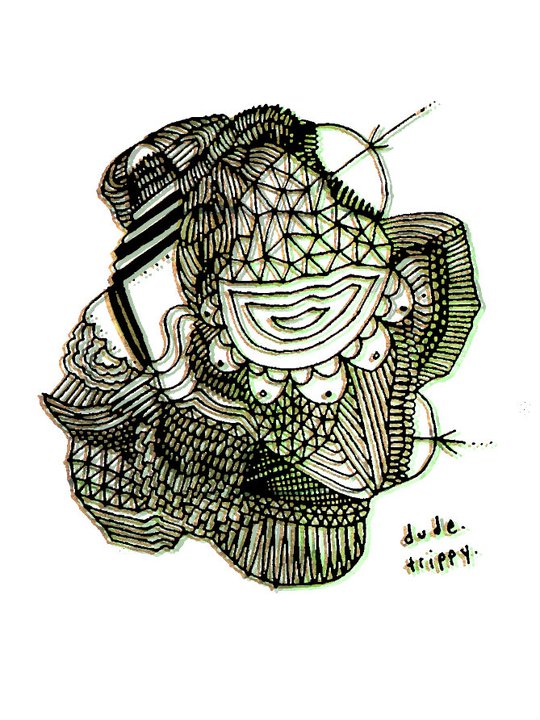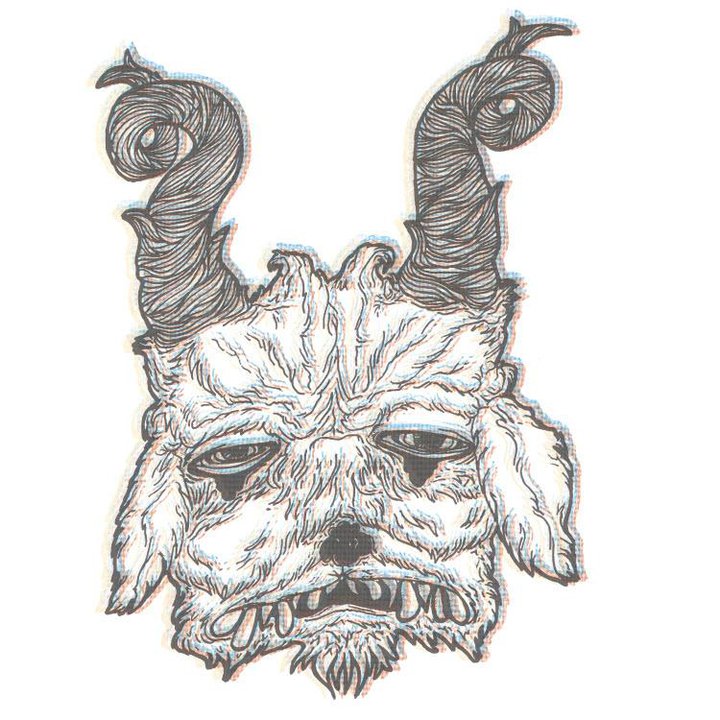 Graciela Constanza is a Graphic Designer. She likes to work with gold, silver, precious and semi-precious stones, and vintage findings to create one of a kind pieces of jewelry. Look for her at the GC Design table.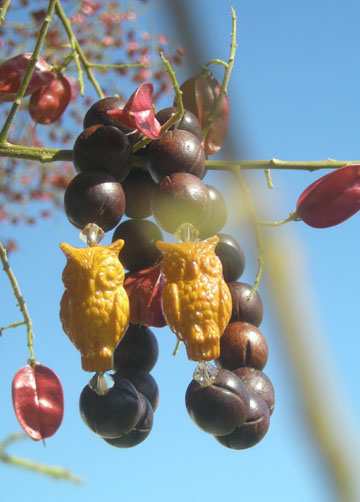 Beth Linesch has been in the design/advertising field for over 25 years as both designer and manager of designers. Her interest in glass started about 3 years ago when she took a glass blowing class through the Center for Contemporary Craft in Houston. From there she took a fused glass class and really enjoyed creating things out of glass. At her home studio she looks for that special blend of colors and textures that leads her to each piece of fused glass she carefully designs such as ornaments, jewelry and more.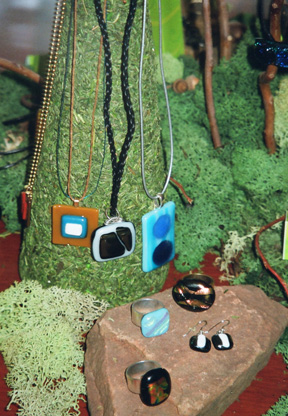 Keddy Outlaw's artwork is for sale in Houston at Lucia's Garden and the Texas Art Asylum. She had a solo collage show at Caladan Gallery this past summer, and her work has been in various group shows in Texas. She received a cash award from the National Collage Society in 2010.  As for the rock art, I have a sereis made from beach brick found on the Galveston shores months after hurricane Ike. The little pieces of brick were debris from the houses ruined by the hurricane, softened by the sea and sand.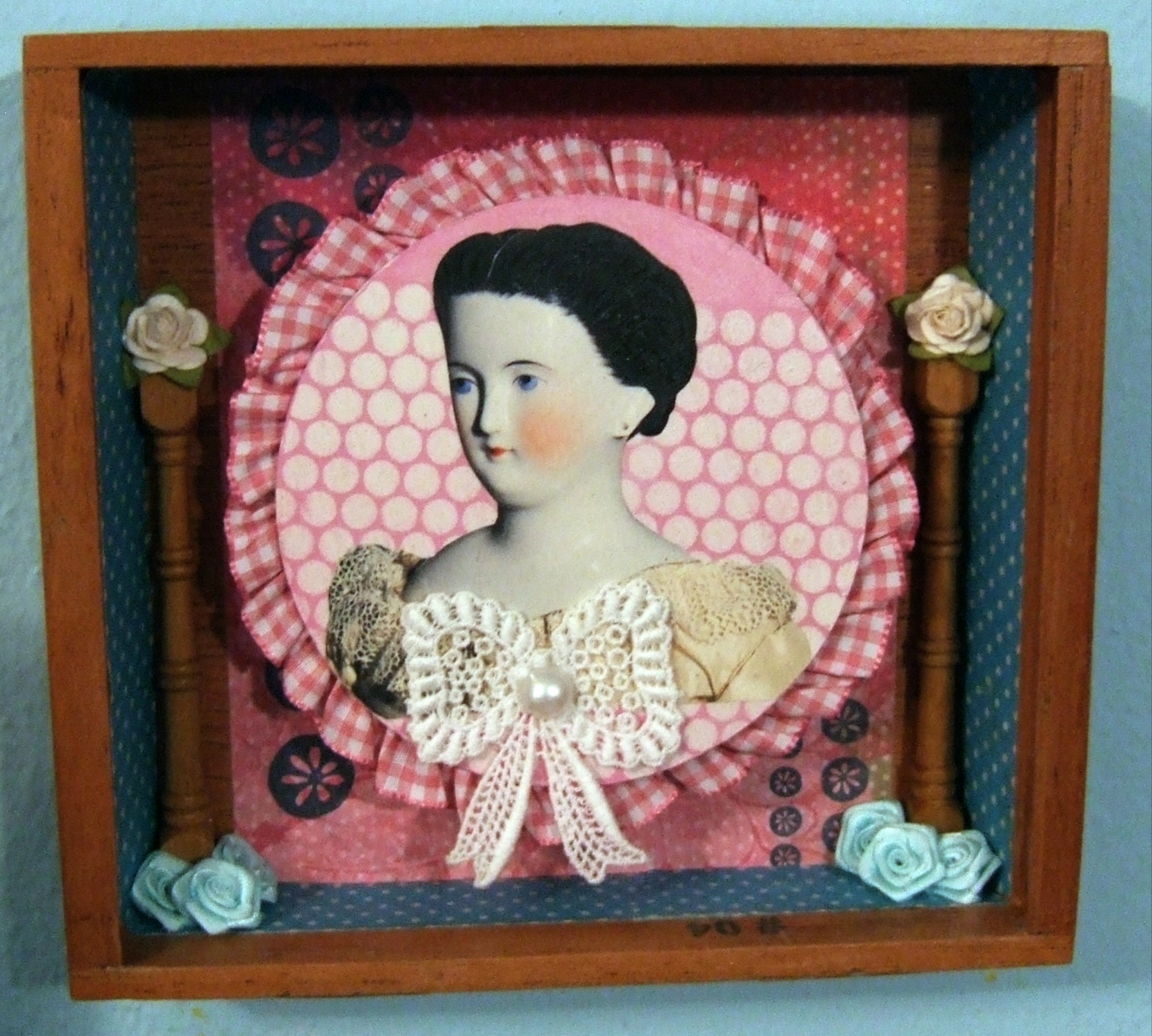 About Workhorse Printmakers: Nothing says love like heavy metal. We don't mean purple satin, long hair and guitars heavy metal. We mean one ton of cast iron slowly squeezing paper in its tender embrace. We mean men lavishing attention on long forgotten machines that once were the epoch of human ingenuity. Hammers hitting steel, the squeek of belts, and the sizzle of oil on well lubed bushings. We love letterpress.
People used to make things with blood and toil and sleepless nights. Nothing you truly care about can be made by a nameless face in a far flung country and left out in the rain on your porch the next day. Our investment to you is missed parties, skinned knuckles, and an alarm that comes too early. We do it because we care about the things we make. More importantly we do it because we care about the things we make for you.
Workhorse Printmakers is a letterpress print shop run by designers for designers and we're happy to support the Houston chapter of the AIGA through participation in this year's CTRL-ALT-Create extravaganza. We'll be on site with our Challenge Machinery Co. 15MA proof press allowing you to purchase and print one of five+ specially created posters celebrating Houston's Space City heritage.