Louise Fili and Steven Heller brought to you by Unleaded Communications, along with Vitamin T and Minor Design.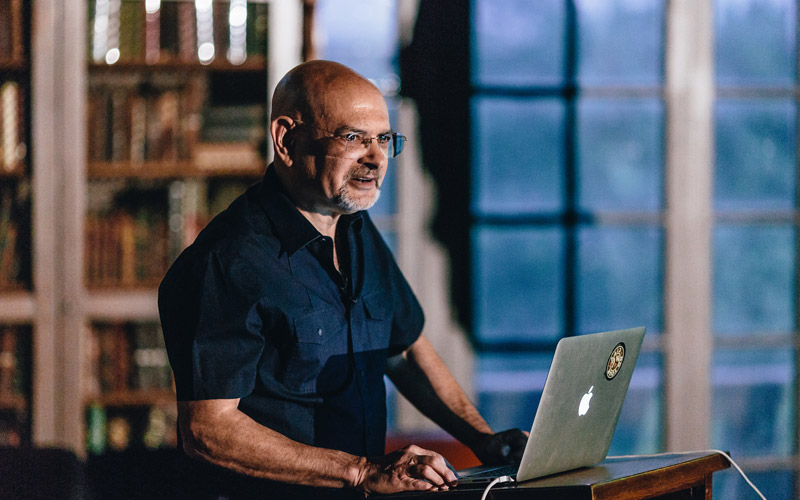 Houston Design Week 2015 began this fall with heavy hitters Louise Fili and Steven Heller presenting their impressive and extensive bodies of work. The recently renovated, historic Julia Ideson Library Building made a beautiful and apt setting for the viewing of over 30 years of creative endeavor.
Most of us these days know Steven Heller through his online posts and Daily Heller—his blog for Print magazine—and many designers have at least a couple of his books on design in their personal libraries. Some of us, however, were unaware of the deeper secrets he revealed about his professional career. I refer to his "accidental" beginnings designing and illustrating for pornographic publications in the East Village. Since then, or in spite of that (still not sure), over 100 books on design and pop culture followed, and it was interesting to see the progression over time. Nevertheless, it was something else entirely that everyone was talking about as they left the room—his astounding collection of art, artifacts and figures of all kinds from the world of design and advertising. This collection clearly demonstrates (in a somewhat startling way) Steven's love of all things related to his field of study.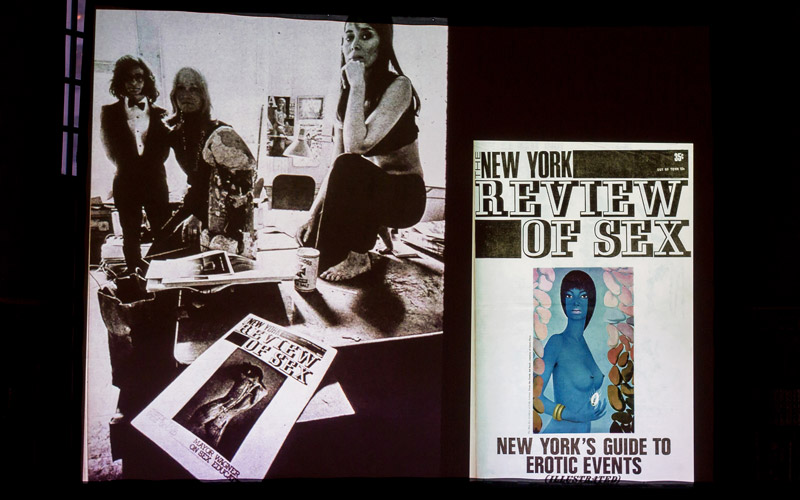 Louise Fili took the 2nd half of the evening but could have filled much more time, it seemed—having produced in her life to this point a plethora of beautiful logos, letterforms, identities, packaging and signage. Her work is clearly influenced by her early career working for Herb Lubalin but also very much by her love of European signage and graphics (mostly Italian and French) of days past. In addition to teaching at the School of Visual Arts and co-authoring over 20 books, she has designed over 2,000 book jackets, and her work is in the permanent collection of the Library of Congress, the Cooper-Hewitt, National Design Museum and Bibliothéque Nationale. However, she confessed, the key ingredient that brings it all together and keeps her loving her work is food. Much of the recent work she presented was indeed food-related and did seem to spark a level of excitement that hinted at personal joy.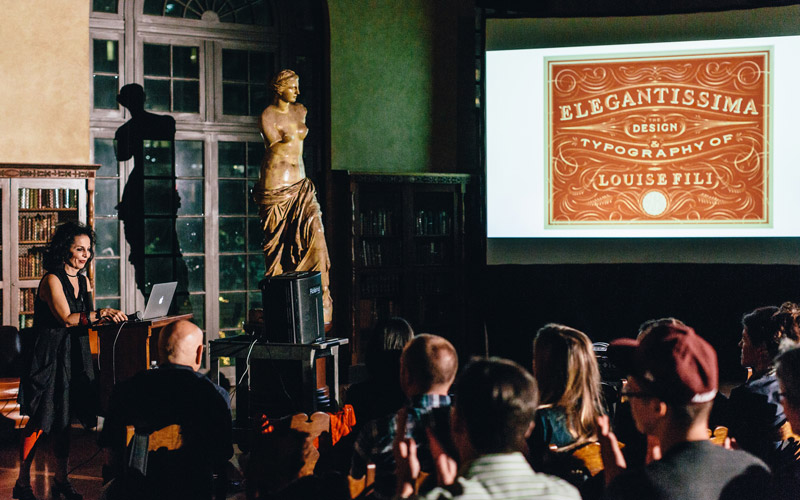 The important takeaway here is that the adage to "do what you love" really does seem to apply. They also say "there is joy in hard work." Louise Fili and Steven Heller seem to have found success, and lots of it, in that combination.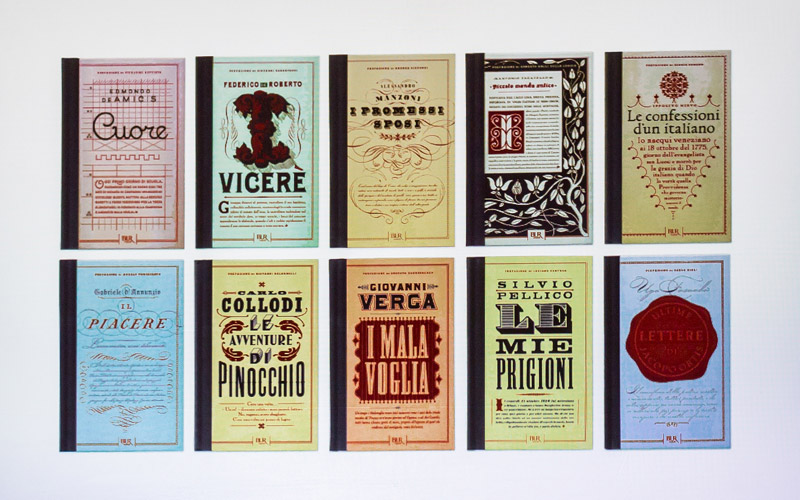 We are very grateful to Louise Fili and Steven Heller for sharing their insights with us. Simply put, it was a very worthwhile presentation in a venue that begs for a future field trip.
Ann Costa is a graphic designer from Massachusetts working in Houston for over 30 years. Prior to founding Costa Design in 1998 she was a partner at Lockwood Costa Design. She does not play guitar. 
View all the photos from this event on Flickr.
Photos courtesy of Alex Barber, 2015
http://visibleinlight.com