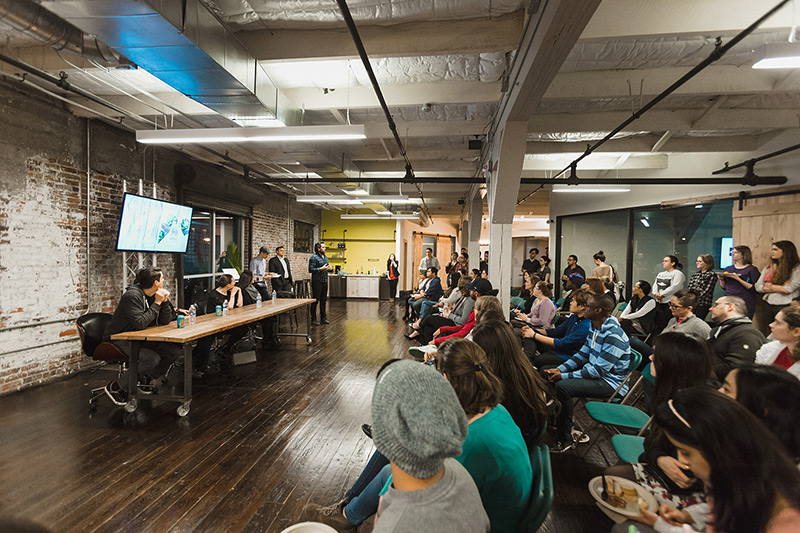 Many of you attending this year's Student Portfolio Review on Thursday (THURSDAY!) may be getting a little nervous—and that's totally okay. Coincidentally, we've been preparing you all along through thoughtful presentations and panel discussions geared toward making you a more aware designer and presenter. In case you missed them, here are a few takeaways from our panel talk (What's in the Box?) and workshop (Drop the Mic) that may help calm those nerves and maximize effectiveness while you're experiencing the laser focus of our capable reviewers:
Show your strongest work.
Give them your best shot. They want to see the work that you're most proud of. Showing your process is always nice, but show some restraint. If you plan to show process, be selective and make sure it demonstrates how your concept developed. When showing work, have confidence in it.
Be yourself. Be confident. Be professional.
Believe in yourself. Yes, you're still learning, but that doesn't mean you can't be confident in the work that you've produced. Anyone interviewing you will want to see that you believe in your work AND have things to say about it. Also, don't be afraid to be yourself. The review is a professional setting, but showing a bit of who you are can go a long way toward helping a reviewer picture what it could be like to work with you.
Be prepared.
The way you present is very important. Be ready with what to show and what you'll be saying about each piece. Your concepts are critical, which means it's important to have those nice and tight—two to three sentences should suffice. Know the order of projects you'll be showing to avoid fumbling around. Remember: you only have a few minutes, so make the most of it.
Typography. Typography. Typography.
From your résumé to your projects, showing that you have a strong eye for typography can go a long way. Many panelists have stressed that developing a mastery of type is one of the most important things they look for when reviewing a portfolio.
Remember names.
One of the things we learned from our workshop with BETA Theater is that remembering names can be difficult, so don't be afraid to ask if you happen to forget—just don't forget multiple times. You never know when you'll be in front of that person again. It could be for a job interview.
Listen.
This should be treated as a conversation, so make sure you pay attention to what the other person is saying so you can respond mindfully. And most importantly, be sure to take in all the feedback you can. Remember, the reviewers are there to help.
Now you're ready to enter the jungle.
We look forward to seeing everyone at Portfolio Review and hope that all attending find it truly helpful. We want to thank our panelists—Daren Guillory, Alyson Lack, Kirsten Ufer, Vicente Yuste, and our moderator Thomas Hull— again for the advice they provided, BETA Theater for the workshop they instructed, and NUU Group for hosting.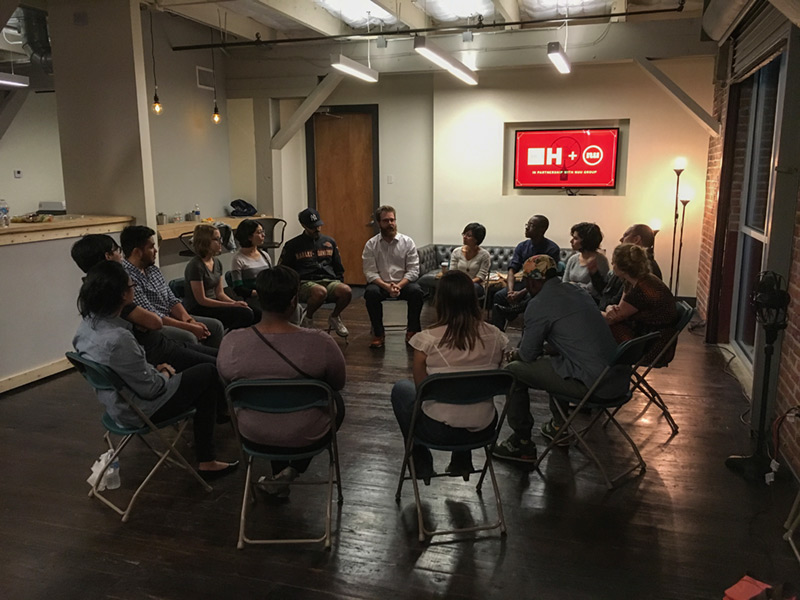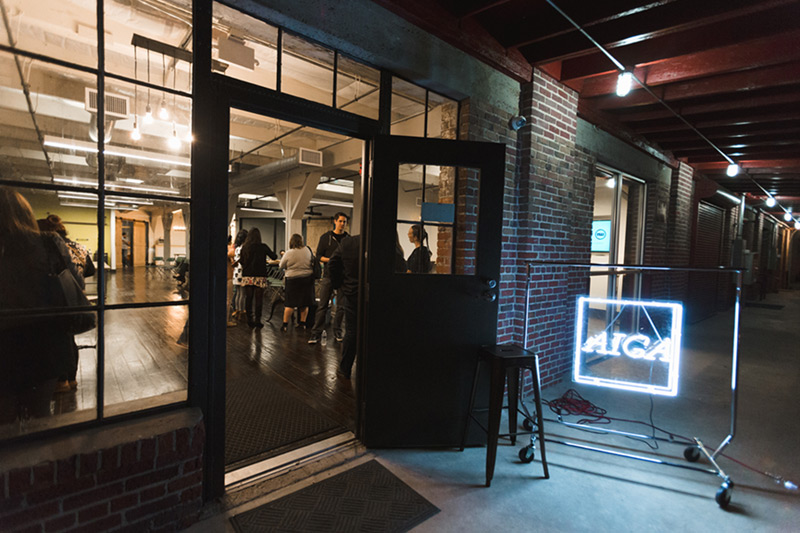 A special thank you to the Portfolio Review sponsor, Herring, our venue sponsor, The Printing Museum, and our reviewers from:
Academy Sports
AdCetera
Always Creative
Axiom
The Black Sheep Agency
BrandExtract
Culture Pilot
DG Group
Formation Design Group
Hawkeye Communications
Heroic Brand Creative
Herring
Hill Branding
Judson Design
Love Advertising
Michael Strickland Design
Minor Design
NUU Group
Origin
Primer Grey
Principle
Savage Brands
Schlumberger
Signet Interactive
Spindletop Design
The Lee Group
University of Houston
Unleaded