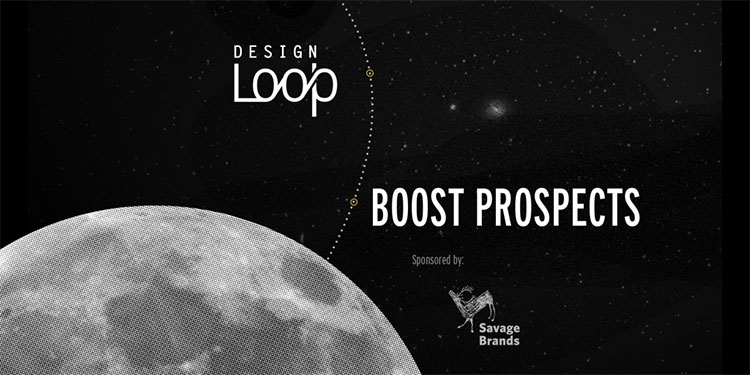 Design Loop 2016 kicked off last week and we asked Robin Tooms, of sponsor Savage Brands, why mentorship and the Design Loop program are important to her.
Why is Design Loop important to you and Savage Brands?
Because living a life of gratitude is important. There are so many designers in this community that have been willing to help others, and I (we) have certainly benefited from it. Personally, I'm incredibly grateful for the opportunities I've had along the way, and AIGA has been an important part of that journey.
Supporting Design Loop has two important goals for us. First, it's one way we can help our fellow professionals find a platform to mentor others. And second, it's our chance to help set the tone for young creatives to see the abundant generosity in our community.
What is it you want mentees to get out of the program?
I hope that mentees see a program like this as a way to proactively think about the questions they seek answers to, and the actions they want to take next. Looking back at my own career, I wasn't always good at recognizing when I should have been acting on the guidance I received, and perhaps a more formal mentor relationship would have helped. With Design Loop, that part is "baked in." This is the perfect time to get input from someone who very likely has "been there, done that." Most importantly, remember how much you guide the relationship by the questions you ask, so put some time into creating some thoughtful questions.
What are some of the benefits the mentors get from Design Loop?
First, I want to say "thank you" to all the mentors that have participated in Design Loop in the past. You may not hear this enough from us, so it's worth saying again. Choosing to spend a small percentage of your time to spark passion and curiosity in a young designer is well worth it.
Being a mentor is more than just doing something that feels good. It also helps keep you connected to the young part of yourself, too. I can't tell you how often I'm energized just by being around others who are looking at everything with new eyes. Seeing the light of discovery catch fire in someone else reminds you why you chose this profession. And when you're in a mentor relationship, that can happen often—next thing you know you're carrying that energy back to your own job, too.
If you were speaking to someone who was thinking about doing Design Loop but wasn't sure about joining, what would you say?
My day is busy and overflowing with commitments. No, that's not what I'd say, but that's something I often hear from students and professionals alike. There is always another project deadline around the corner, and not enough time to fit it all in. If your "to do" list whimpers every time you try to put one more item on there, then maybe it's time to take a step back. Are you spending enough time working on yourself and your career, or are you just spending time working?
—-
Robin Tooms firmly believes that everyone has a responsibility to support the community that helped their personal and professional success. Her mission has been twofold: create awareness and value for our design and marketing communities, and support the organizations and students that will shape the next generation of professionals. You can follow Robin through @rtooms and LinkedIn/RobinTooms.