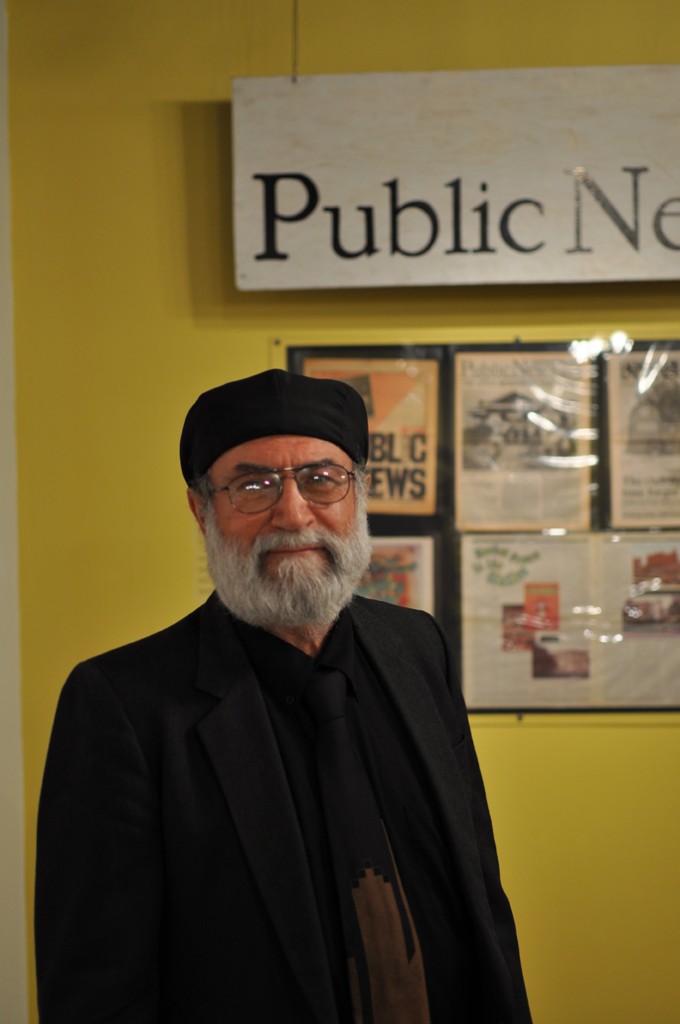 For more than 40 years, Tony Di Spigna has been applying design, especially letterforms, to the solution of challenges ranging from simple communications to branding to fine art. Most of his career was spent with Herb Lubalin. In the last few years he's become a professor at Pratt Institute, from which he graduated in 1967.
On May 6 he shared his life in design with AIGA Houston, offering jokes, career advice, design tips and many stories about what inspires him. As a speaker, he stays very close to his concrete experiences, offering guidance but always in context. Although his work is in high demand, 70% of his designs are rejected. He gleefully shared the rejected work as much as the published work.
Memorable quotes included
"Sometimes you can't give it away."

"The commercial art world is always five years ahead of fine art."

"To design is to make an appropriate choice but then do something unexpected."

"Keep exploring and looking for combinations that please the eye."

"A good designer can handle a postage stamp or a battleship."

"Some say I specialize in the art of illegible typography."

"Think of typography in three dimensions."

"Typography is not all about ligatures, but I love them. They are the marriage of two characters."

"Spencerian type is a ballet dance of line."

"Using a grid, structure, or French curve destroys the freedom of movement."

"Can you imagine using a computer in a drawing class? Letterforms also require the artist to apply his or her hand."

"Dada is a helpful approach, but avoid doodoo–ending up with colorful crap.'

"In planning a career, go for the experience, not the salary."
Di Spigna explained that he didn't set out to be a typeface designer, but that he started by illustrating headlines and company names. These letterforms, once accepted, could be fleshed out into new typefaces. Eventually he tried to get all clients to take a proprietary typeface.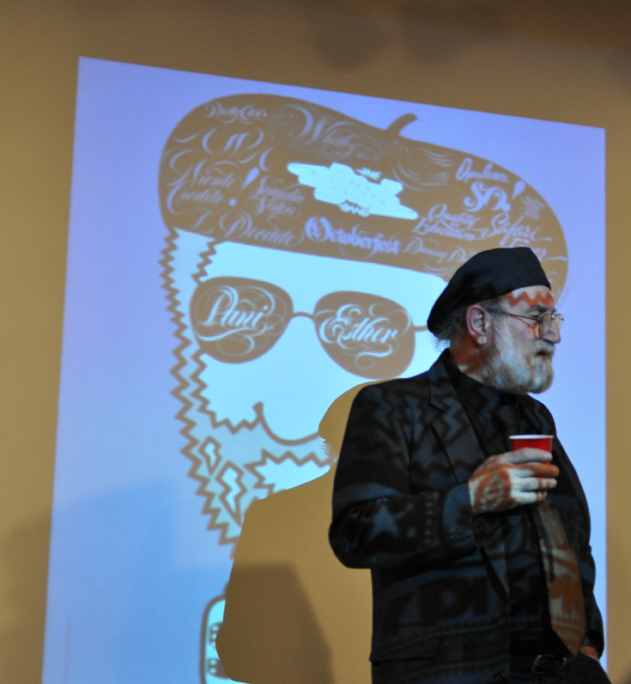 He's found inspiration in grafitti, architecture, and industrial forms. He now spends part of the year in Italy, where he recently had a solo exhibit of his art. He plans several new typefaces and books, and you can sign up to be notified of releases at www.ThinStroke.com.