I love using Tumblr as a source for design inspiration, because I can follow several different blogs that can serve me the eye candy I'm interested in all in one feed. It gets time consuming going from site to site, and with all the great design blogs out there, Tumblr eliminates some of that pesky navigating. However, it's not always easy to find those gems in the first place (other than the obligatory F*ckYeahInsertInterestHere.tumblr.com), so I've done some of the work for you! If you have your own account, you know what I'm talking about. And if you don't have one or have never heard of it, I highly suggest checking it out (it's free to join!).
The blogs I've gathered are linked below and focus on a variety of design topics. When you're signed into your account, go to any of these sites and, if you like it, click +follow on the top right of the page. Also, if there is a Tumblr that you personally love that I haven't listed here, feel free to share it with us in the comments!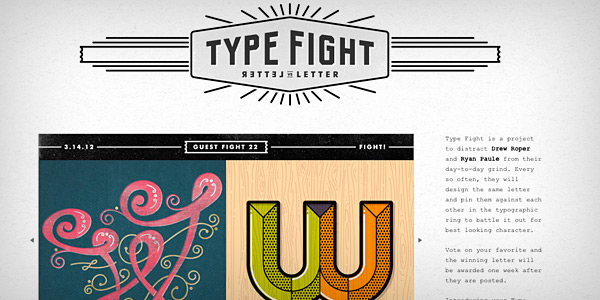 Type Fight
Vote for your favorite typographic letter as 2 designers battle it out in head to head combat. Whimsical and fun but also beautifully executed.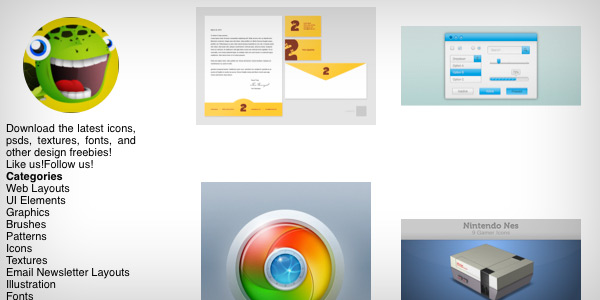 Psd Turtle
Download the latest fonts, texture, icons, buttons, and more for free! A great resource, and who doesn't love free stuff?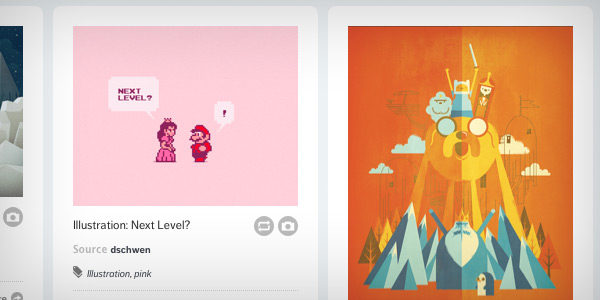 Inspired Mark
Fantastic design examples.
TimothyCD
Simply beautiful work.
Sh*t I Find
Pardon the French, but seriously it's great.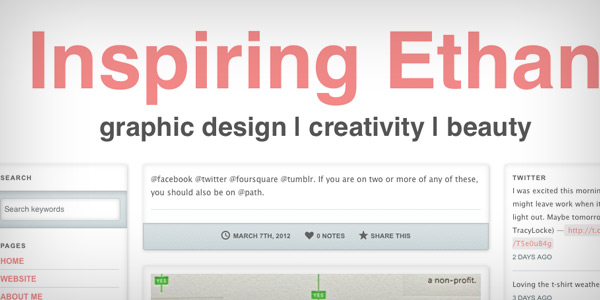 Inspiring Ethan
Awesome stuff. Will not disappoint.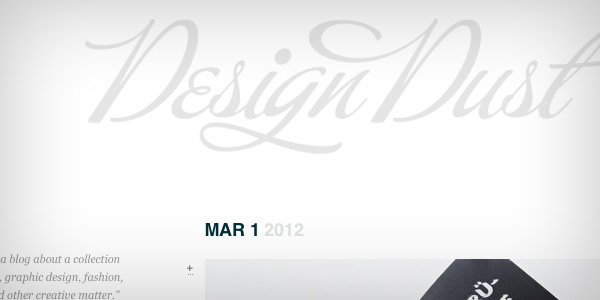 Design Dust
More design to love.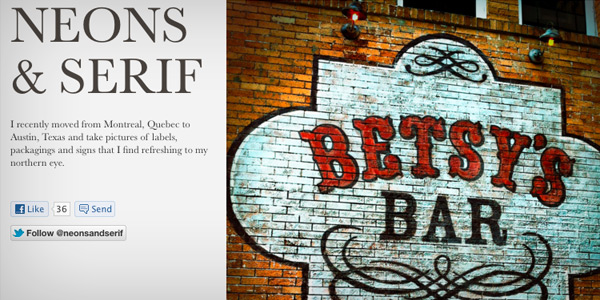 Neons & Serif
A diverse collection of fun and funky signage from painted to 3-dimensional.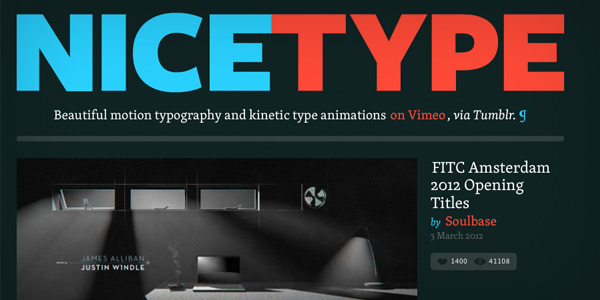 NiceType
This blog showcases kinetic typography from videos uploaded on Vimeo.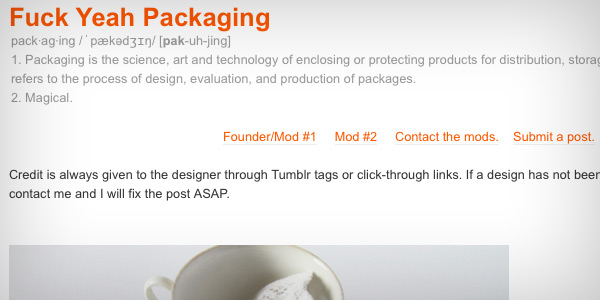 F*ck Yeah Packaging
Here's one of those obligatories I mentioned, but it's too good not to mention. Fantastic packaging designs for all kinds of products.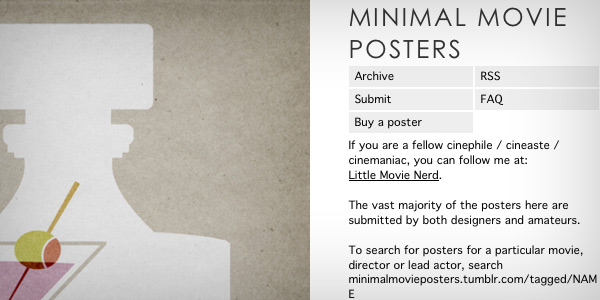 Minimal Movie Posters
Movie posters simplified to their key plot elements. Clean and clever.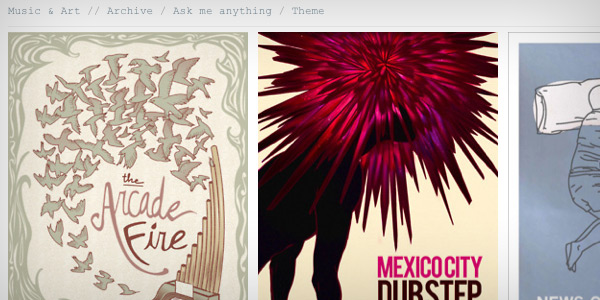 Music & Art
If you love music like I do, you'll probably enjoy this blog full of gig posters. Sweet illustrations and cool type.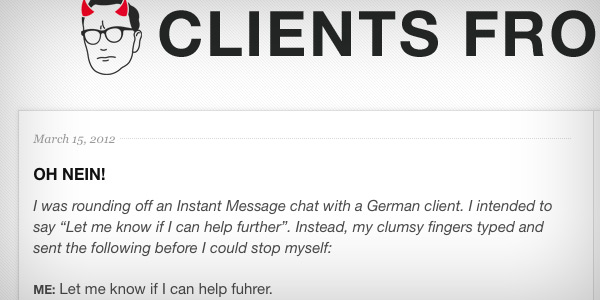 Clients From Hell
Feeling frustrated? Overstimulated? Take a break from kerning letters and picking pantones to have some empathetic laughs reading about what some of the worst clients say to their designers.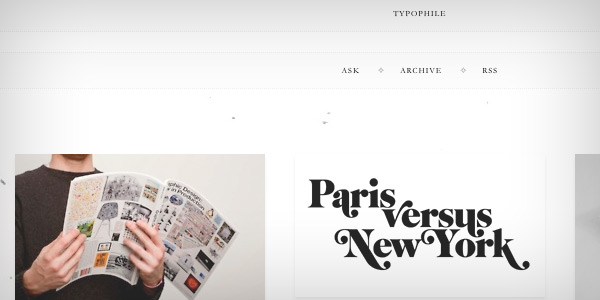 Typophile
Type lovers unite. Gorgeous typography.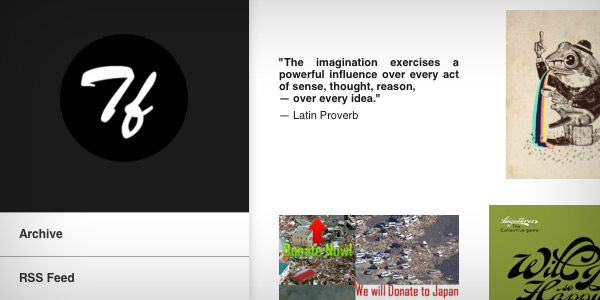 Typography Feed
More typography to drool over.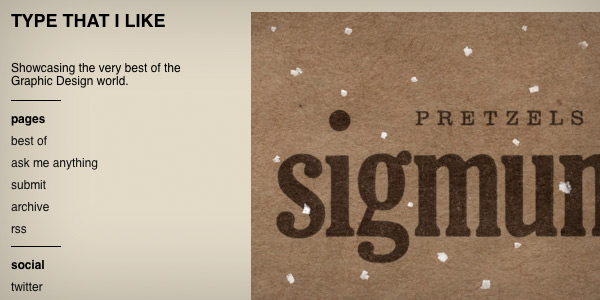 Type That I Like
Guess what? Even more typography! Because you can never have too much typography.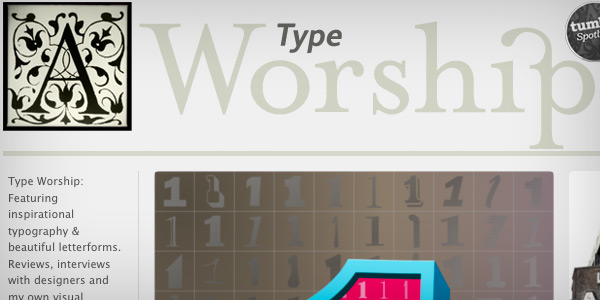 Type Worship
Type overload! Okay, last one, I promise! (I have more but I'll resist)