With the upcoming Inside Job event just around the corner, I started thinking about how in-house designers and the departments they work in seem to be more popular than ever. When I was just beginning my career, the thought of working in-house was not a popular idea. But if we look back on some of the most influential designers in history you'll see that many did work within the structure of a corporation. One of the most influential of these creative directors is William Golden, creative director of CBS's Advertising and Sales Promotion Department.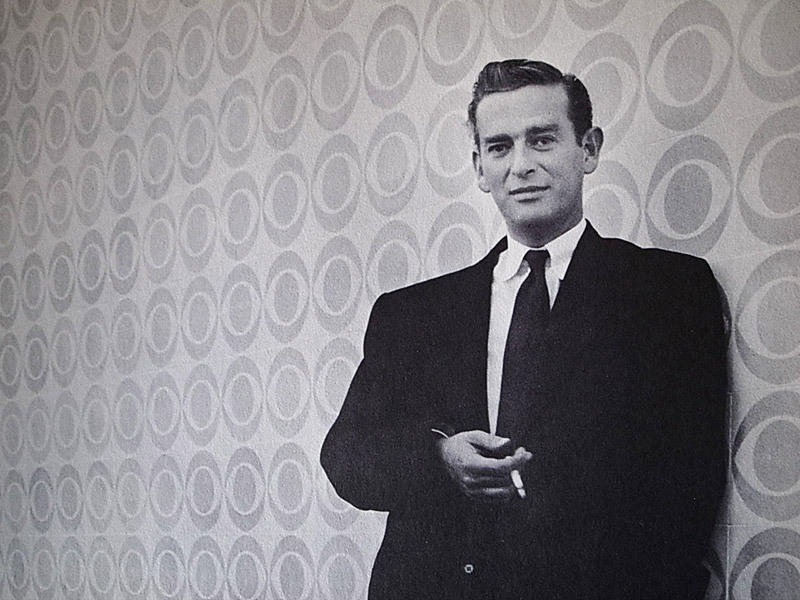 An excerpt from Mark Sinclair's new book, TM: the Untold Stories Behind 29 Classic Logos, tells the importance and influence of not only Golden but the identity he helped to create:
"At the time, Golden's position as a creative force within CBS was unparalleled. At CBS's main rival, NBC, there was no equivalent figure solely responsible for the image of the entire network. The fact that all the design work was produced in house (print ads were the only aspect handled by an outside agency such as McCann-Erickson) only added to the uniformity of look at CBS. It also brought the company together. The eye, writes media historian Lynn Spigel in her book TV By Design, not only became 'a promotional tool for audiences and business clients', but also 'helped create an identity for a CBS corporate culture in which camera operators, set designers, advertisers, secretaries, and virtually all workers were brought together under a single brand. The eye, in other words, encouraged the kind of guild loyalty CBS sought out more generally.'"
The beauty of this logo is that it has remained virtually unchanged since its unveiling in 1951, yet has been able to adapt to the many trends it's had to face throughout the years, remaining a fresh identifier for the brand, employees and viewers of CBS.
We'd like to hear your thoughts on who you think the leaders are of in-house design. Who were the pioneers? Who is getting it right today?
Learn more about Inside Job at:
http://houston.aiga.org/insidejob/